Just as
I decided last year
, I will try to celebrate my birthday each year. Since I started working as an interpreter a few months ago, I have been able to do something that makes me very happy: READ! Between one customer and the other, I have been reading and I decided to purchase a new book every week. Couldn't help but to include 50 Shades of Grey within the books and loved it.
I know it may not be as well written as other books I have been reading, but the storyline got me hooked. Just for fun, I decided to use it as a theme for my birthday this year. Most of the guys were clueless, but all the girls enjoyed the decor very much.
First, the invite was just for Facebook, so it is not an usual style for the designs I do. The info was on the actual Facebook event.
I did it at my house and got to decorate...
I even had "over washed pale-blue denim, snug, ripped at the knee" for the decor...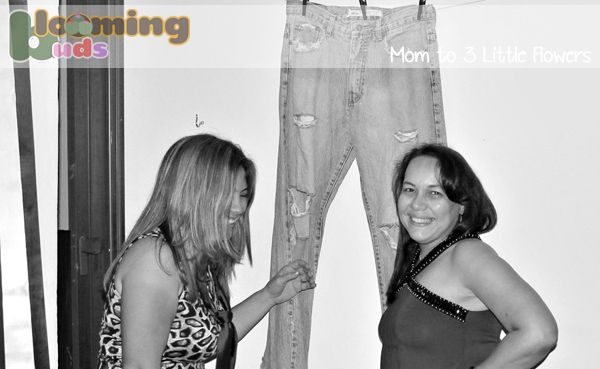 And of course, the thank you note with pictures of some of the guests...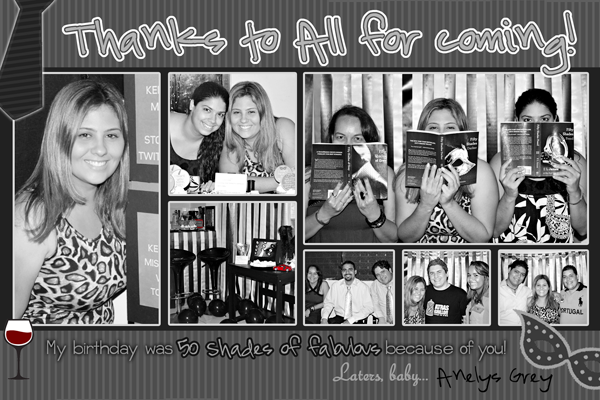 The girls were NOT part of the party (of course), because the theme was not apt for children, but I saved cupcakes and cookies for them.