When I first started this blog, I always said that this was going to be like a journal for my girls to read when they are older. My life used to be an open book and I really didn't mind that all my adventures were in a public blog. The end of 2009 brought so many changes to our life that it didn't seem right to keep posting in an everyday basis as I was not going to be able to write as openly as I liked.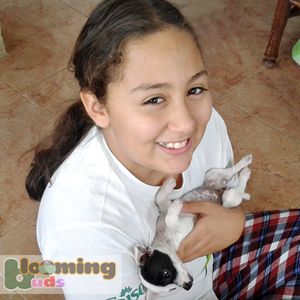 BUT, I was looking back at my old posts and it makes me sad that I never wrote the day to day things from 2010 until now. As we get older, our memory is not the same, and I confess that I can't remember details as much as I would like to.
Luckily, I did post some things in Facebook and I will take the time to update this blog with the main events from our life during these last few years. Even though I stopped posting towards the end of 2009, there are some updates on us up to November 2011. Back then, I made a post for each one of the girls with details and updates about them up to that point. With that being said, I will post updates with the main events that I can remember (with the help of Facebook and my pictures) starting December 2011 until now. I started yesterday and already made
three posts December 2011
... It's fun to look back and I'm sure I will enjoy these updates very much! I will make a new post once the blog is up to date.
Also, I did a blog makeover and I love how it looks now, even though it looks better in the computer than how it looks on mobile version.
And just because a post without pictures is just too boring, I'm including pictures from the girls from this weekend with some of our pets (that's a another post) and also a picture from my oldest nephew (
remember him
?)