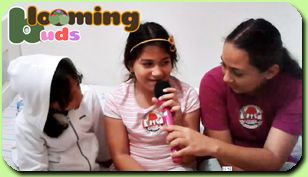 As mostly every little girl I know, my girls are crazy about Frozen. They love all the songs, and they know them all in both versions... English and Spanish.
One of the gifts they got from Santa was a microphone and they asked me to record them singing "Libre Soy" which is the Spanish version of "Let it Go"...
I'm sure they are not ready for American Idol, but they are still adorable. Gotta love Mimi's style too!