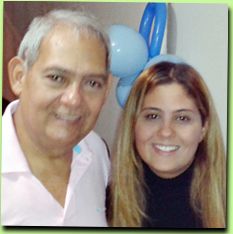 Today was my dad's birthday and his wife decided to throw him a Mexican Themed party. Serving tacos for dinner not only is cost effective, but it's also way less stressful than any other dinner you can offer. People also get to fix their own tacos and most people eat like there is no tomorrow (I know I did, lol).
It was an "adults only" party with lots of drinks, tacos and dominoes, so the girls were not there. I'm sad I didn't get any good pictures but at least I have some crappy cell phone pictures to keep for the memory lane.
One thing that made me extremely happy was to see my favorite uncle there. My parents have been divorced for 30+ years and my uncles (my mom's brothers) still keep a good relationship with my dad. I think I'm the daughter of the best divorce of the century... Even my mom has a genuine good relationship with my stepmom... And of course, here is a picture with my two of favorite men... And in case you are wondering, my uncle is not as huge as he looks on the picture... He's very tall, that's true... but the truth is I'm very petite and my dad is shorter than average...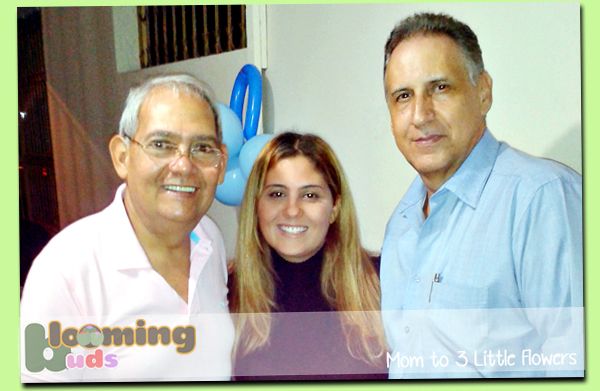 This is a picture of the cake and MY tacos (can't begin to explain how yummy they were)...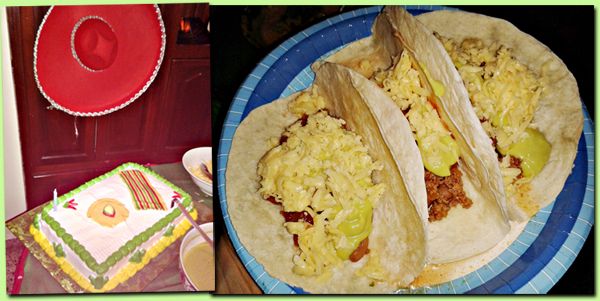 And here is a picture with my lil bro...