I guess the girls haven't been so naughty because Santa got to spoil them today! Even grandma got to be spoiled because that big bear you see on the pictures was for her.
Gotta love how they cooperate for pictures on Christmas morning. They know they can't open the presents until we get good pictures and I seriously never have to take more than a couple of shots. They tell each other "quick.. smile big for the pictures.. hurry". It's the magic of Christmas morning, because that means that they want me to be happy as they know that makes me happy.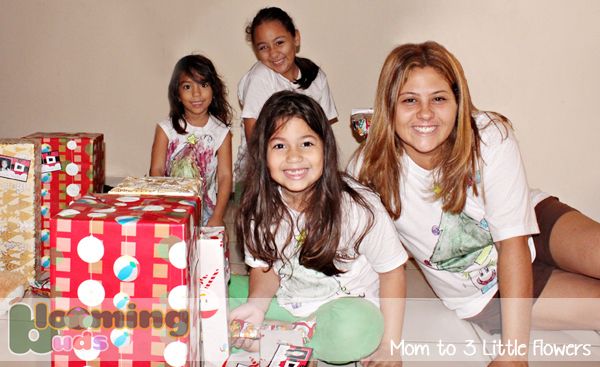 This year Santa decided to bring lots of the same things instead of things completely different for each one. It was a hit because each one had their own of the same thing and that brought the "fighting over a toy" to zero. Santa even left a Sharpie handy for me to be able to name some things. My favorite thing for the girls were the big Disney Princesses dolls, and I hope Santa can bring more of those next Christmas.
We even got to say hello to one of Santa's messengers at a fair downtown.
Merry Christmas to ALL OF YOU and LOTS of good things for 2013!!