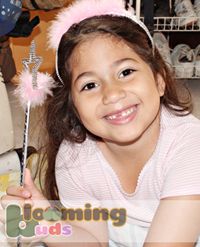 ... visiting Mia this time.
The first visit to Mia was back in February. I'm proud to say that this is not an stressful situation at my house. Gaby has been taken off all her teeth by herself. She did an awesome job teaching Mia how to do it, and she has been following her older sister's instructions to the T.
She really looks adorable with her window!