Each one of the girls had a different performance even though they were asked to wear the same outfit. They sang Christmas songs.
They have been practicing for weeks and they were all really excited especially Gaby. She was nervous but was really looking forward to it.
Mimi and Gaby both got great spots and I was able to get lots of pictures of each while performing, however Mia was on the second row and it was hard to see her.
My mom was there with us and she also enjoyed herself very much. We were on the first row, or let's say my mom was in the first row because I was going around all the time taking pictures.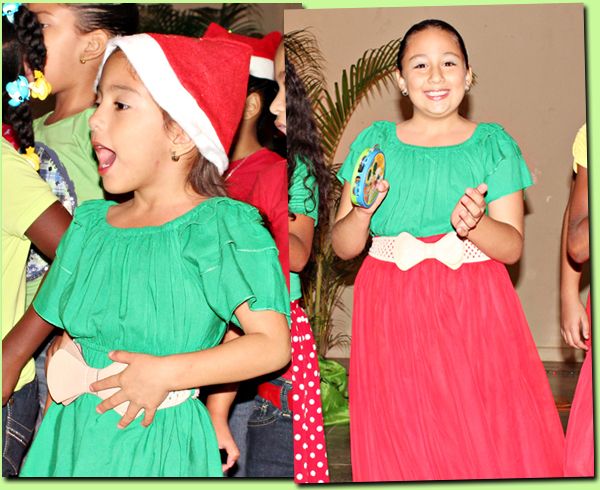 There was a bonfire at the end of the show and it was impressive for the girls. They have never seen before... On the picture below, you can see all three girls on the right side... Mimi's face (hard to see because of the size of the picture) is because she just couldn't believe how I was at the other side of the FIRE!