It has been a tradition in our house to wear something special to receive Santa. It may be the only tradition that we have never broken.
This year I wanted to have the girls do something and decided to try some Arts and Crafts project.
I purchased plain white shirts and Glitter Glue in different colors. Not only was fun, but it was also very inexpensive.
They wanted a Christmas Tree on their shirts so I draw them myself and they did all the decor to the trees. I even did one for myself.

They were SO PROUD of their finished shirts!!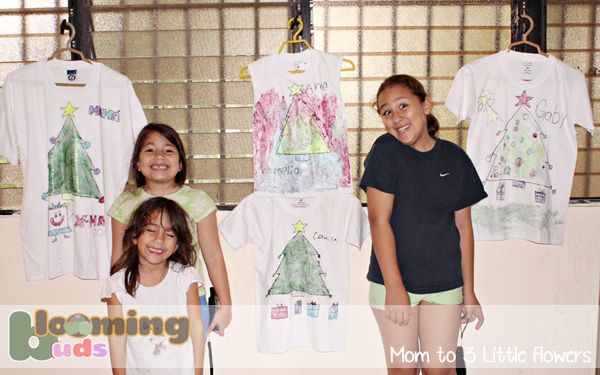 A friend of mine was babysitting them in the morning when I went to purchase the supplies and she was BEAT after just two hours with them. And of course, Gigi needed to be in the picture too.