Last month I did a birthday invitation for a beautiful girl named Olivia.
Liz
(her mom) calls her Livie for short, and I have know her for several months throught an online board from
BBC
. There is one invitation that I have on my site that I did as a sample when I first started my business, and nobody had ever ordered that invitation until now.
She told me the colors that she wanted and I made some changes on the fonts, translate the card to Spanish per her request and voila... I also did another variation of the card, but she still preferred the first design. Anyway, here is how the design looked: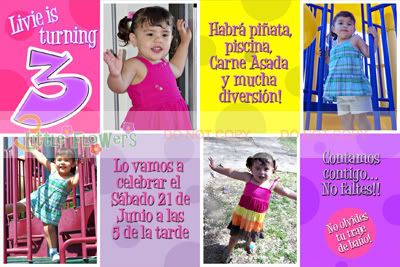 Then, she did something very cute... She actually ordered a cake with the invitation on... I think it looks so cute!!!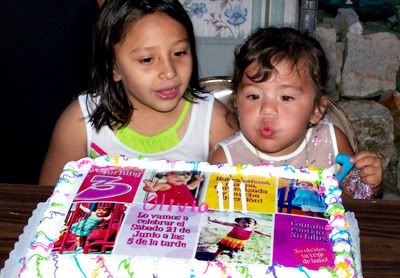 And she does look gorgeous blowing up her candles!!