Yes, that is right!! We went back to the
park
. My beloved nephew and godson was in town (my brother, sister in law and nephew lives almost three hours away in the town that I used to live), and we wanted to do something together... He is 21 months old and I love that the girls spend time with him.
This time the girls were not amazed... This time they laugh non-stop and had so much fun!! Ariel was the one amazed this time. We even let Gaby get in the free fall, and she had a blast!!! They also got in the
Tea Cups
which were not in service last Sunday.
Last time, I told Gaby that it was Ok to scream on the rides... I explained her that screaming will help her to release her emotions, and she sure remembered about that... She was screaming non-stop and it was hillarious!
As soon as they got there:
The first ride: Tea Cups...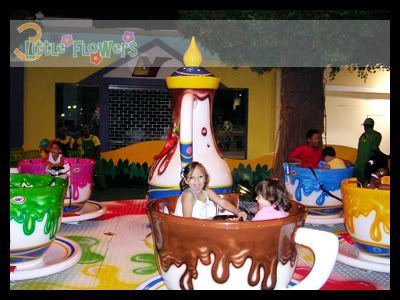 Then Gaby got in the ship (she is on the top left)
Gaby at the Free Fall:
On the train where Ariel finally got in (his mom got in too):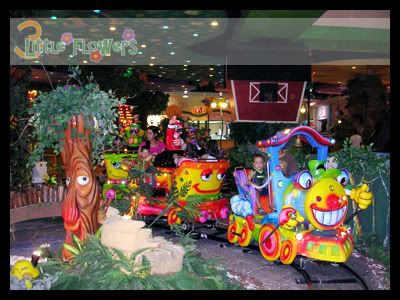 Then a second round of the train (just Ariel and Mia)
The horses: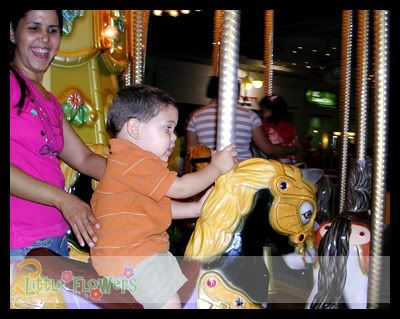 Mimi looking happily at the brochure of the park and wondering when we will start getting her in there: