We planned to make Mimi's birthday party at home, but as the day w
as going to be too complicated with three celebrations in the same day, we decided to do it at my mom's house because the maid was there to help us, plus it was closer to most of the people. We let everybody know, even though everybody was invited to the baptism, so we were going to have time to let them know about the change of plans.
It was small, but it was full of people that loves us, and Im really happy how it turned out. Mimi was really happy and walking around non-stop. She was amazed while we were singing Happy Birthday, but she was happy. The photographer couldn't come to the party, and my camera was out of batteries, so Luz took all the pictures. I will go next weekend (or probably during the week) to the photographer's studio for Mimi and Mia's birthday photo shoot.
Gaby and Maria Alejandra (Luz Niece) being naughty
Mimi having fun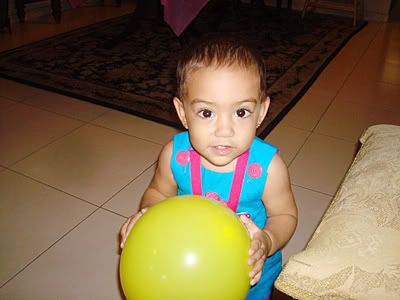 The cake, cupcakes and goody bags: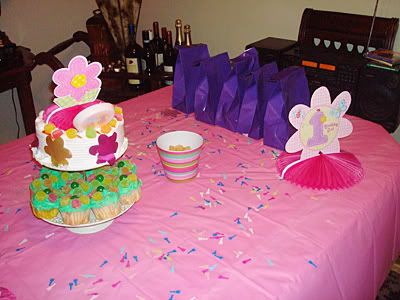 The snacks: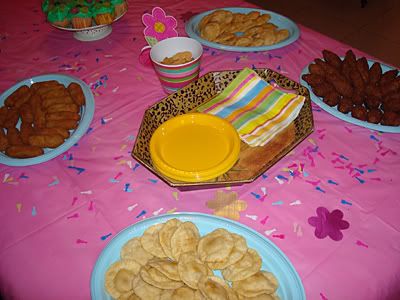 Godparents, parents and grandma (plus some girls: Isabella, Gaby and Maria Alejandra)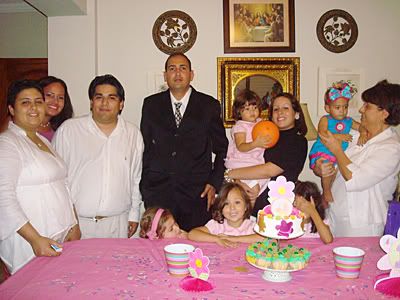 My mom with Mimi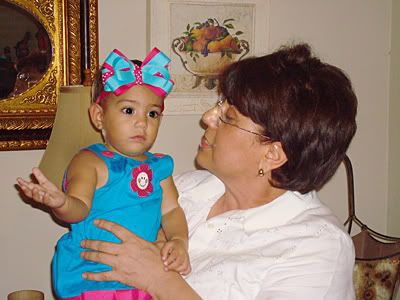 Mimi with mommy and daddy: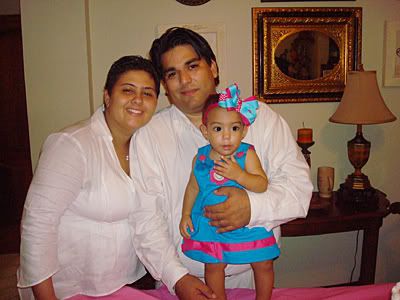 Gaby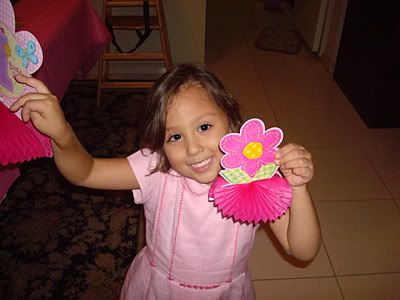 Maria Paula (She is the daughter of my cousin, and Gaby's godmother)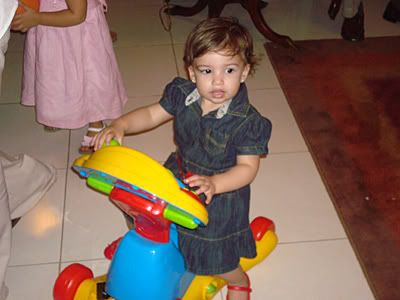 Mia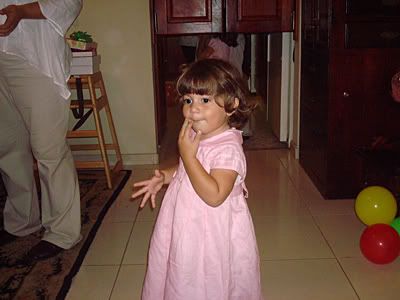 Mimi eating her cupcake: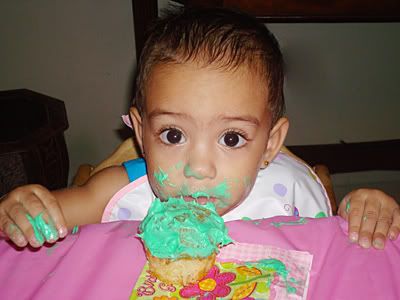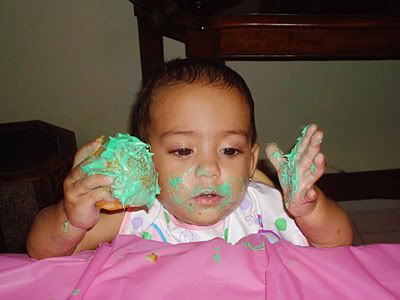 Gaby and Mia sharing their cupcakes: