There is a
mall
that we hardly go because it's a bit far. There is also lots of traffic to get there, and people are wilder while driving in that area. Anway, they built a park with some rides back in January, and we have been trying to go since then. Today we finally decided to go and we had so much fun!!!
Mimi was so happy with all the lights, and Mia and Gaby were happy with the rides... Gaby even got in the
Pirate Ship
(of course, it was not as big as the ones that you find in big Amusement Parks). We couldnt get cute pictures, because they were more "amazed" than "happy", and our camera is not that fast but the good thing is that they had lots of fun.
Mia and Gaby in the cars....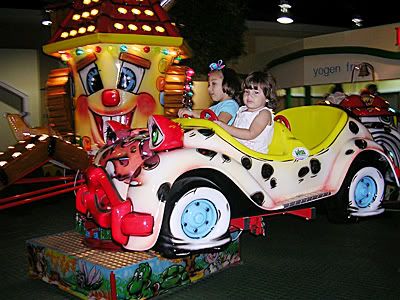 In the horses...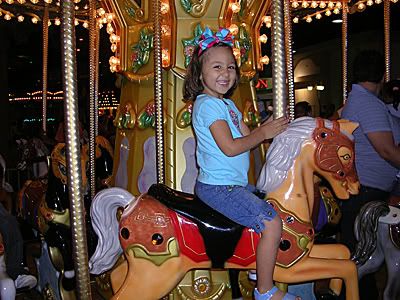 Camila actually had a tantrum when the ride was over... She loved it!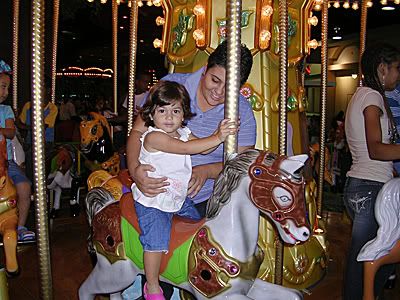 Gaby in the Pirate Ship (yes, she actually sat on the top)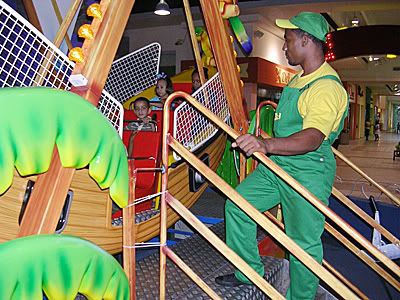 In the train...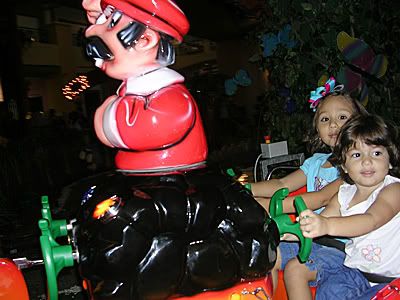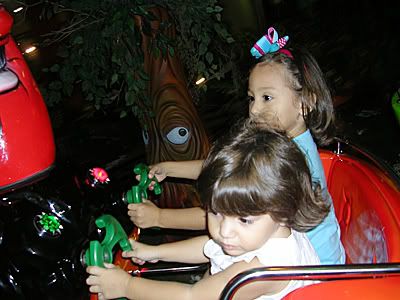 We can wait to go back again... We will be using this park as a reward for good bahavior.