After a difficult path, we were finally able to baptize Mimi. Gaby and Mia both have one godmother and one godfather. Both sets are just family, as I think friends
can come and go, but family will always be there. I forgot about my rules and I chose two godmothers for Mimi, and one of those is not my family. When I was going to give birth to Mimi, Luz was there by my side even though she was in this country for vacations, she stood with me the whole week. I dont know what paths we will take in life, but I have no doubts that she "won" her *godmother title*. Mimi's other godmother is Vanessa. She is the youngest of my cousins, and the daughter of my uncle who is a doctor. He doesnt work in the Hospital where I gave birth, but he used to work there, and all the staff knows him and respects him. They allowed him to enter in the NICU area (where they only allowed the parents), and he was able to go through her files and the other doctors told him everything to the dot. He kept calling day and night, and he gave us the most precious gift that a parent with a baby in the NICU can get: "Medical Reasurement" that everything IS and WILL continue to be fine. In consequence, Vanessa was well informed of Mimi's progress and she has been on top of her since then. She has been an awesome godmother and I know she will continue to be. Her godfather is Nicolas. He was the only male cousin that went to the hospital to visit her, and he has been my closest male cousin since I was a little girl.

The same photographer from the graduation went to the Baptism, and he also put the watermark.... I still have to make the selection but here are some of my favorites:

Before the ceremony with Luz camera: Maria Alejandra (Luz' niece, Gaby and Mia)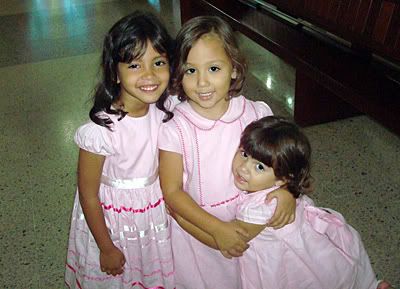 During the ceremony... (BTW, the
Deacon
is my uncle and godfather and he also baptize Gaby and Mia in the same Church, which is the Church where I had my own baptism when I was one month old. Amelia is also wearing the same outfit that Gaby and Mia used and that mostly all the kids from the family have used, boys and girls).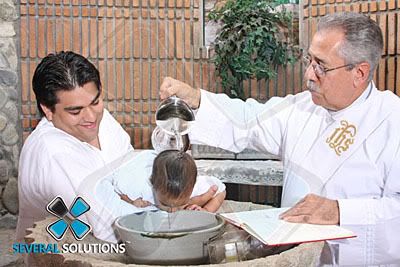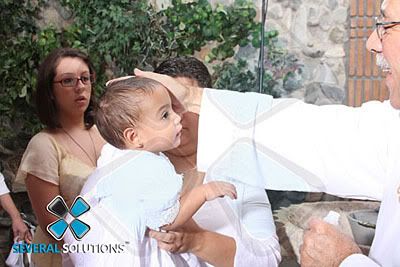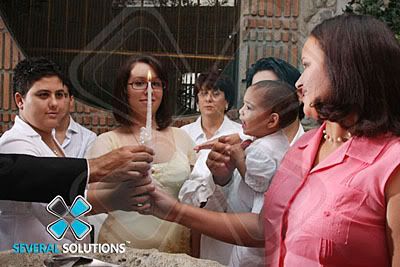 After the Ceremony....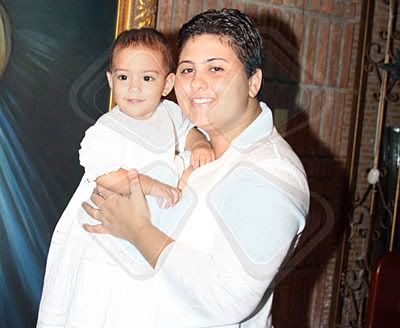 A picture with Mommy and Daddy (we couldnt take the family picture as Mia wasnt cooperating....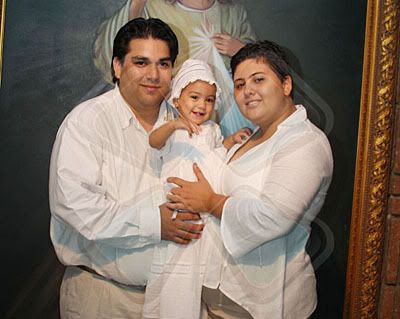 Her new parents in God: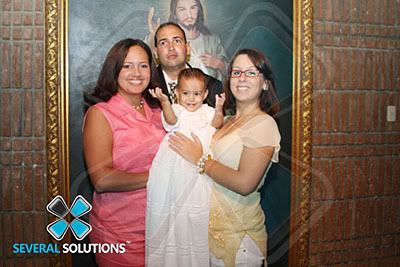 With my daddy and his wife: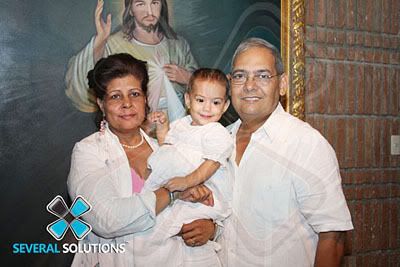 With my mom: