Here is the card that Camila got to her teachers (Teacher, Teacher's aide and Nanny):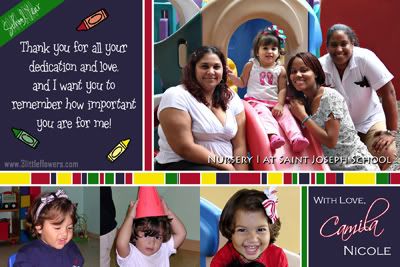 I gave one to each one of them, and they were all really happy. And of course, all the other teachers were jelauous!! LOL
I also made one for Gaby's teachers but I couldnt give it to her before she left on vacations, so I wont post it yet.
BTW, the real card has her last name instead of her middle name.