Gaby's "Moving Up" ceremony exceed my expectations. Normally, when the preschool students present something it's always really fast and short, and then the next grades make so
mething long and elaborated. This time was a different story. They were the "stars" and no other grade was there. I was amazed and teary eyed. They first presented "
Mother Duck
" and we were all cracking up... The girl that was Mother Duck was sick all week, and Gaby was taking her place during the rehearsals.... At first I was scared that Gaby was going to feel bad as I knew the girl was going to the Ceremony and Gaby was not going to be Mother Duck anymore, but Gaby said to me: "Im Mother Duck
only
if *Janiluz* cant come". And she sure understood that. Im really proud of her.
Anyway, after "Mother Duck", the director, principal and a mother said some words, and then the kids continued with more performances. They lasted a good 20 minutes saying several rhymes, and singing a few songs. They even said a rhyme of everything they learned during the school year. I was amazed that they all were able to memorize all that, especially since English is not the first language of any of them, and everything was in English.
My brother's best friend Tirso from
Several Solutions
was taking the pictures (the same friend that took the pictures for
Mia's birthday party
), and that's why they have a watermark on top of them...
The only picture with my camera, before the Ceremony: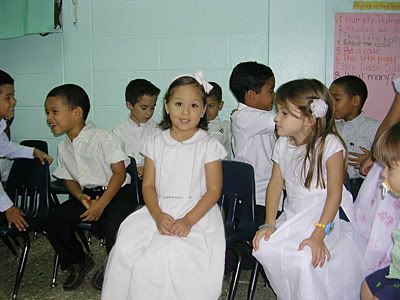 Singing and National and American Anthem:
Listening to the Principal's words: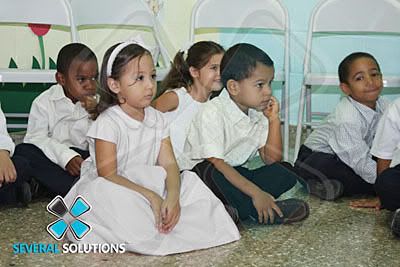 During one of the performances: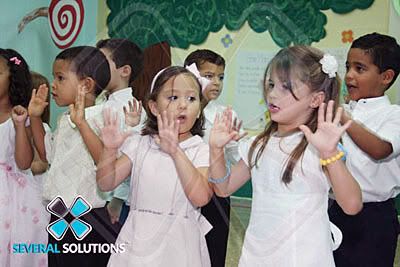 Receiving her diploma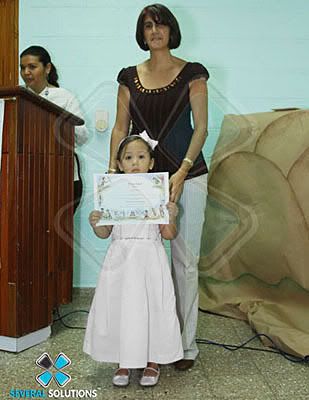 Her teacher with one of the gifts that we (parents) made her: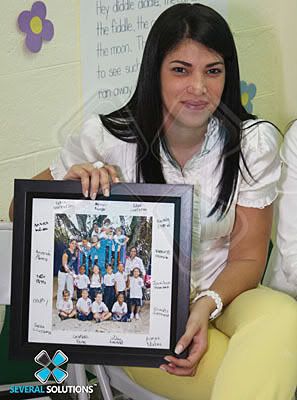 Gaby and one of her bestfriends: (Remember her
sleepover
?)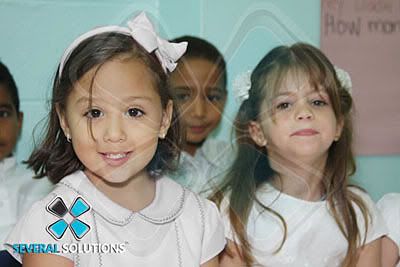 After the Ceremony, each family had a Photography session... (Mia was with my mom, and the picture just doesnt look the same without her)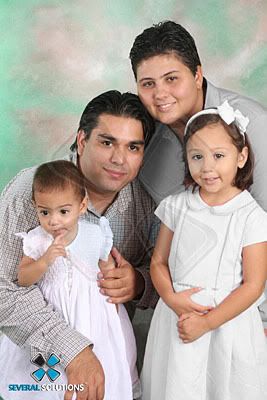 The big girl: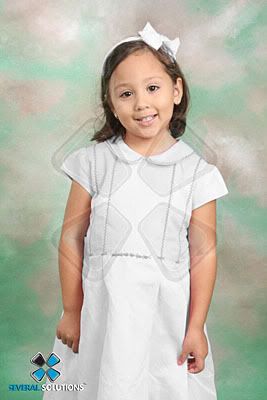 Gaby with her beloved teacher: