The more I think about it, the happier I am. Mia's party was a total success!!! A really big part of it was Cara's invaluable help!! The party wouldnt have been possible without her!! We were suppose to order some snacks or order a pizza (we werent sure), but the night before Cara offered herself to cook... She actually loves baking, and she had tons of ideas (easy for her, unknown to me).
We had a water problem with some broken pipes in the neighborhood, and we got dirty water!! So, we actually had to clean the whole water
cistern
and get new clean water from a "water truck". Most people didnt RSVP and a lot of people said they were not coming.... At the end, we got the exact same kids that we were expecting!!
The menu was:
-
Fairy Bread
(a yummy hit in Australia for kid's parties)
- Cheerio Slices (made with sugar, cheerios and MnM's)
- Mini Pizzas (made with Pita bread, jam, cheese, tomato sauce and pineapple)
- Mini Hot-Dogs
- Meatballs
- Jello (I made several flavors)
- Several sweets all over the house (like Oreos, Gummy Bears, Fruity snacks, MnM's, etc)
- And of course, the cupcakes which were "
Oreo Surprise Cupcakes
" as Mia is a chocolate lover.
Everybody was really pleased (kids and adults), and the food was very complimented!
As the purpose of the party was to make Mia to ENJOY and have FUN, the party had everything that she loves: flip flops (as she doesnt like shoes), water, lots of food, painting and kids! We got 369 pictures, including the photographer's pictures, and even though I tried to select just a few, but there is still an overload!! ENJOY!
The cupcakes:
The treat bads: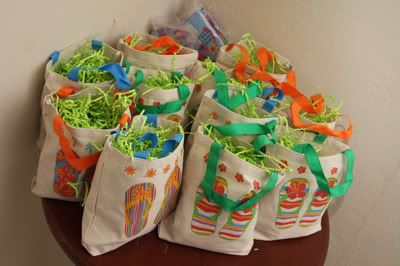 Mia with Isabella: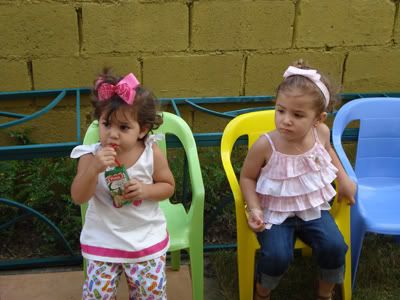 Mimi having fun with a baby that is a couple of months older:
The girls with my dad:
Starting painting
Camila loving it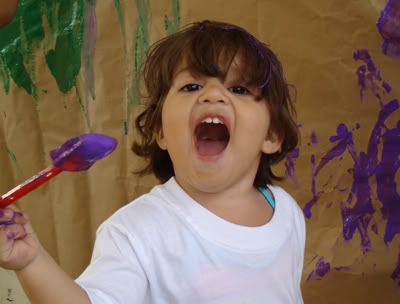 Painting her hands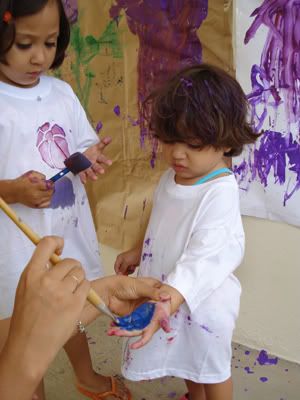 Gaby having fun too!
Some of the kids
The adults from outside:
The adults from the inside:
The kids in the pool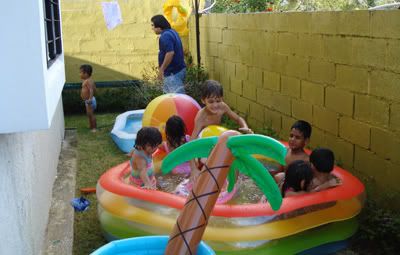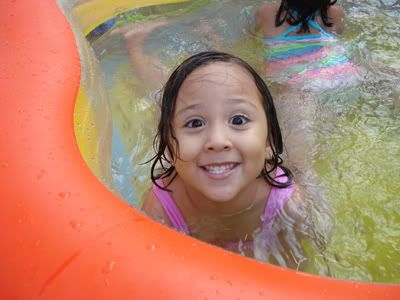 Mia: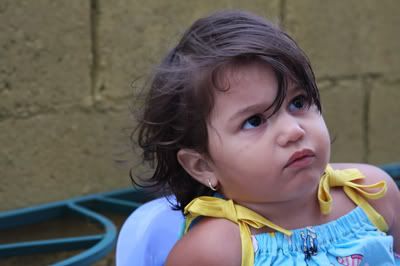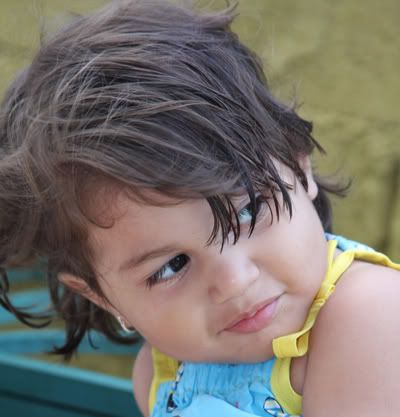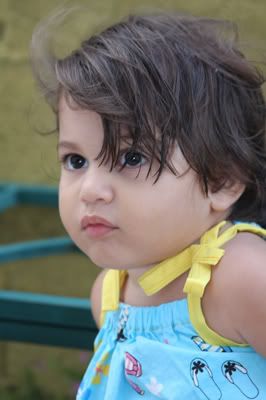 Maria Paula (my cousin's daughter, who is also Gaby's godmother)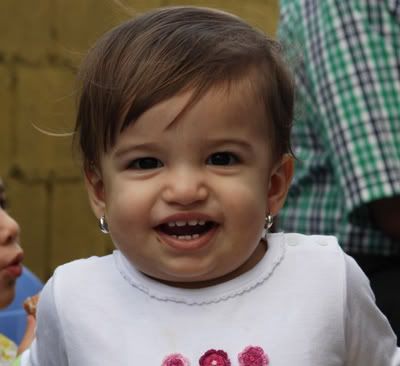 The youngest boy of one of my friends from school: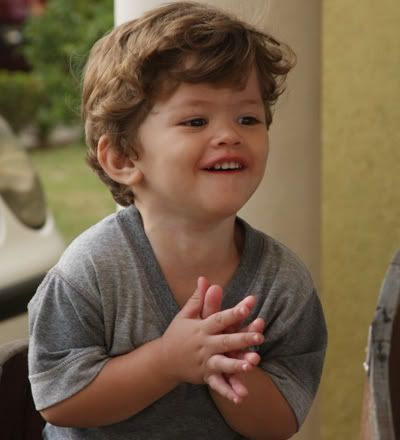 Singing Happy Birthday: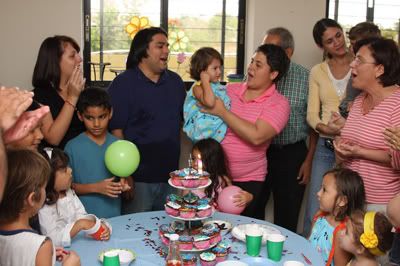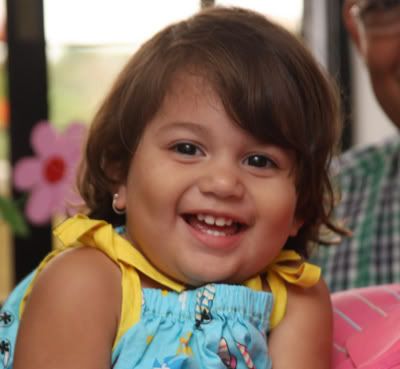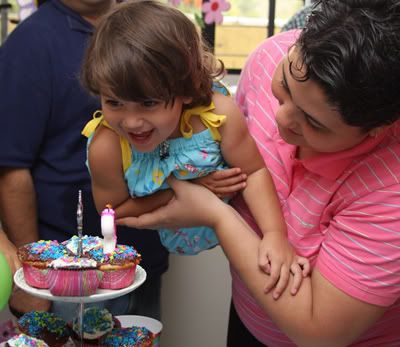 Mia with my mom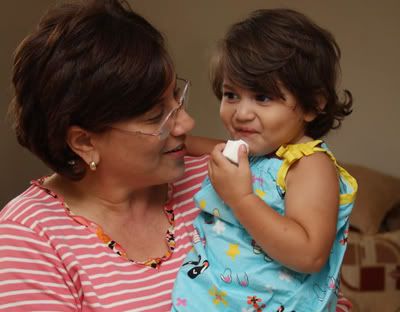 Her funny face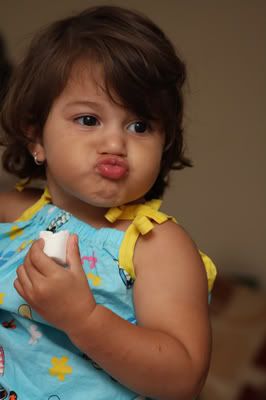 Eating cupcake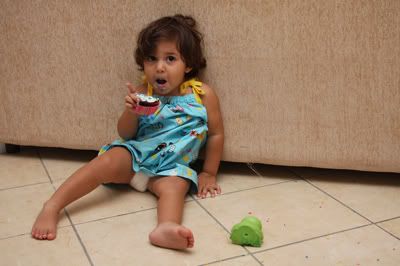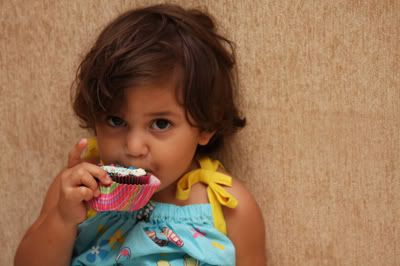 With my dad: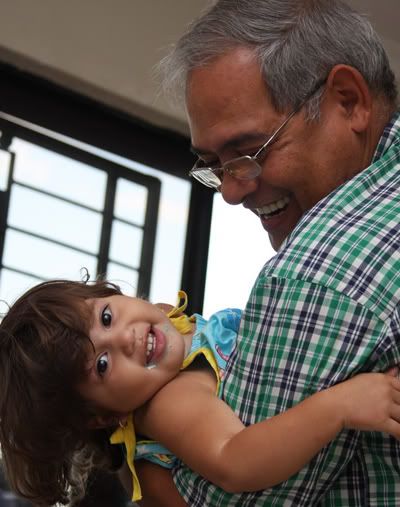 Mimi with daddy: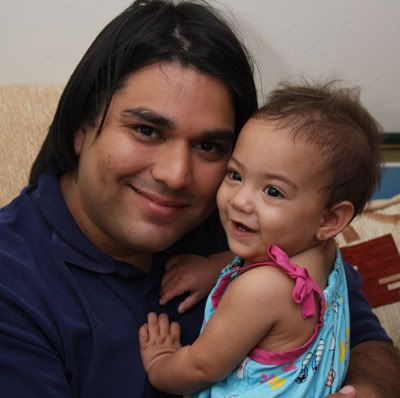 The Flowers:
Opening presents: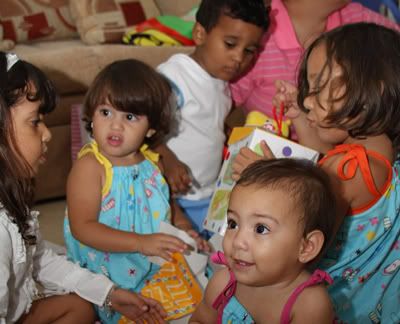 Mimi being cute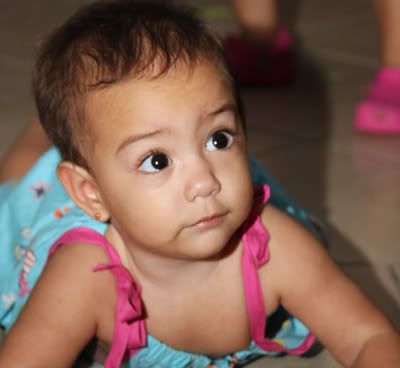 Mimi with her godmother-to-be and her boyfriend
Ernesto