There was so many things to do for our big day tomorrow, plus showing the city to Cara, AND a bunch of last minutes things for Mia's party on Saturday.
In the morning we went to pick up Cara's ticket to Cubana Air (as she is going to Cuba for a week), and we also went to meet the preschool for Mia. We had lunch at KFC, and then we went shopping for some things for the party...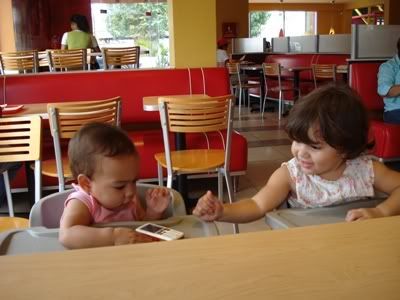 Cara insisted on squeezing with the girls on the back instead of me (notice that Mimi is on the right of the picture but rear facing)....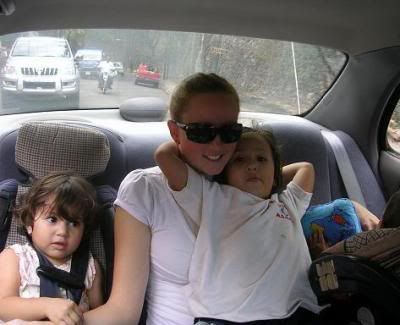 We still needed to buy a pool and a few more things and while we were at the store Camila poop all the way until her shoulders!!!!!!!!!!!!! Hubby took over and took her to the bathroom for a "sink shower" while I went to the second floor for CLOTH (yes, I know, I should have taken a change of cloth)..... While I went to the cloth store with Gaby, and hubby stood in the bathroom with Mia, Cara got the snugli on and went around with Mimi... Cara was having so much fun, as this is the first time that she actually has a snugli on...
We got the pool and went back home to get ready for the big day tomorrow!!!!!!!!!