We got a day pass from
Barcelo Talanquera Beach Resort
, and we REALLY had a great time!!! We first went to the beach, which was Mimi's first time, and she loved the sand and the water.... Then we ate, and then we went to the pool. While on the pool we were taking turns to play volley, while one of the adults was taking care of the girls.... It was really a great day!!!
Pictures will tell: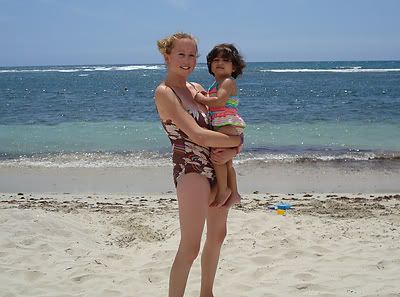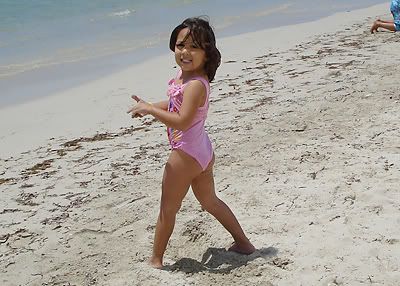 We havent been much to the beach lately, so Mia kinda didnt remember about it, and it was like a first time to her.... It took her a bit to get use to the sand, but she was in love with it!!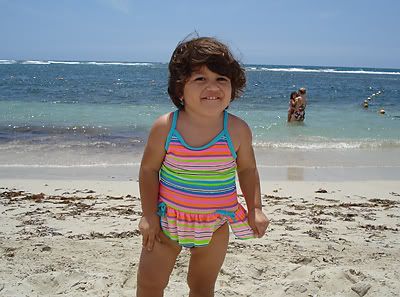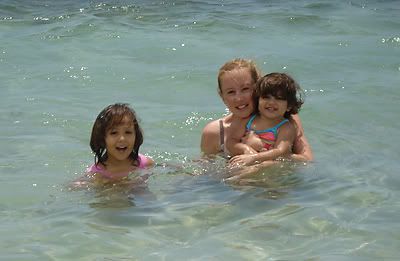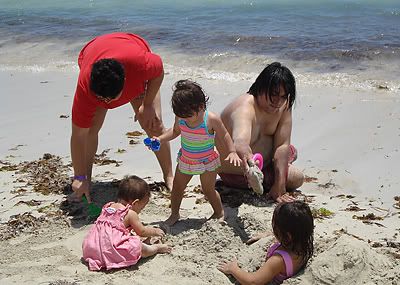 Gaby loves to be burried by her father....
Mimi couldnt be happier with the sand!!!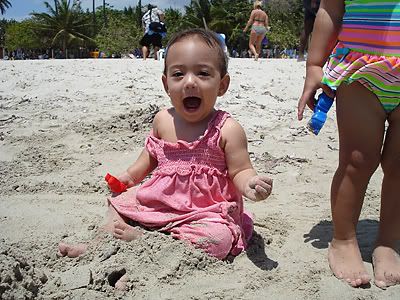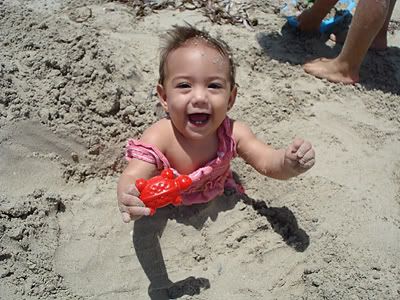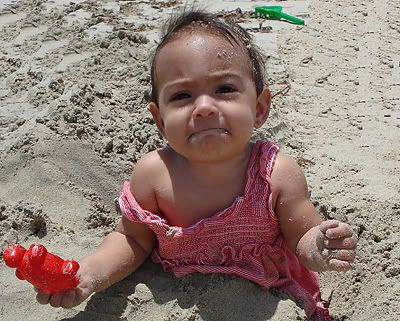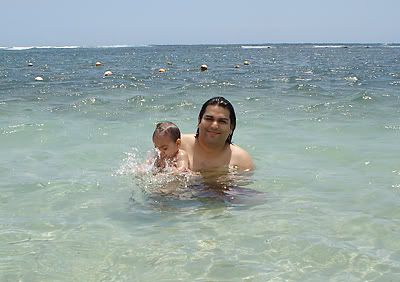 Mimi was dead after we ate...
Hubby getting the girls ready to get in!!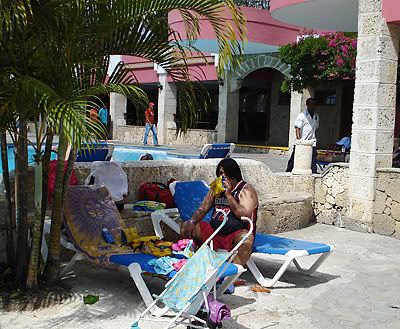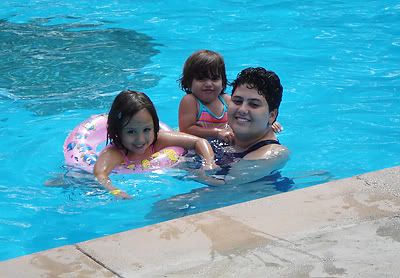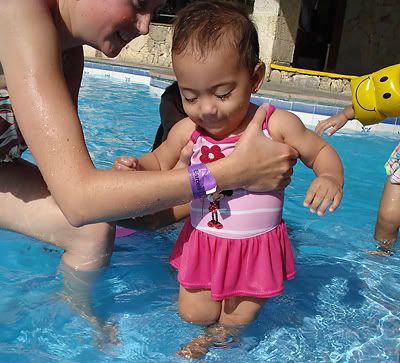 Mimi was in love with Cara's water bottle!!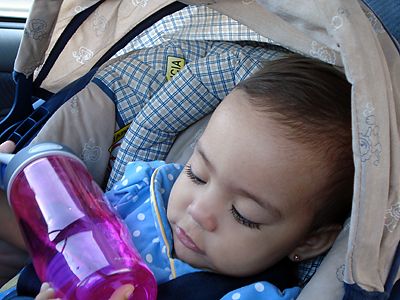 At night, and after the girls went off to bed, we stayed up and played some Monopoly!! Cara beat us up as she managed to buy the two most expensive properties and put a bunch of houses!! We ate tons of junk food (nachos and dipping), but at least we were having water instead of something else!!