Ana Maria has been my friend since Elementary School. As we shared the same last name, we used to joke that we were cousins.... Her brother was in the same class as my brother, so there was another connection. From the girls from my class she is one that I still keep contact with especially since now she has this beautiful daughter named Ana Isabelle (which is mostly the same age as Mimi - 2 months older).
Sadly for me she is moving to India this coming Monday, so she decided to celebrate her daughter's first birthday before leaving...
With three girls to get ready, we are normally as late as can be to every birthday party, but we needed to buy a gift before the party. I normally order my gifts online because I can buy a great gift plus shipping for the same money that I will buy a lame gift here. But, she let me know about the party in the same week, so it was not going to be on time.
So, for the first time in history we were the first ones to show up, even before them! It was great, because it was in the Kids Area of the
Santo Domingo Country Club
so the girls had the time to have the whole area for themselves (including a Pony).
Here are some pictures...... (funny enough we dont have pictures with the birthday girl).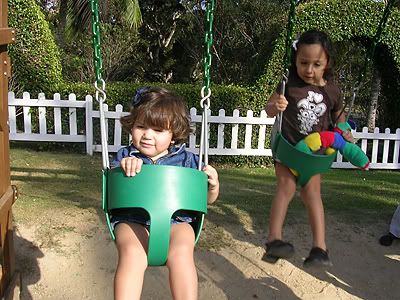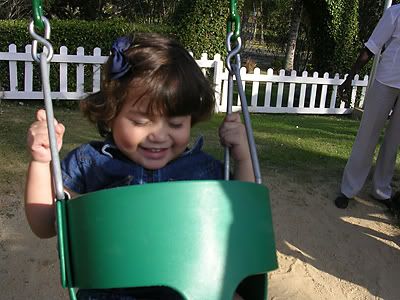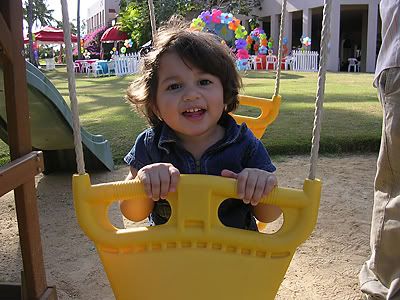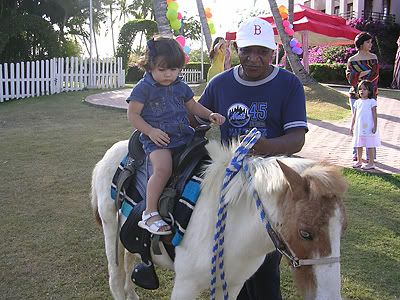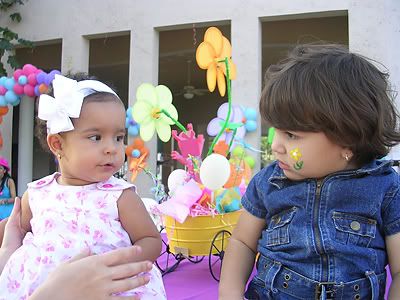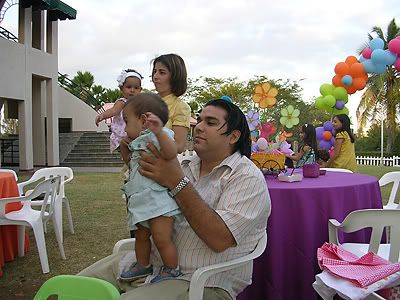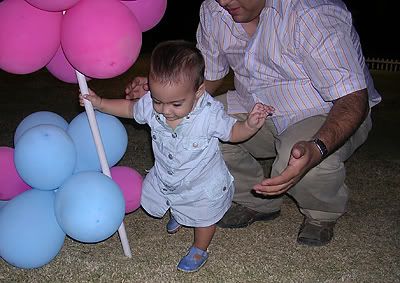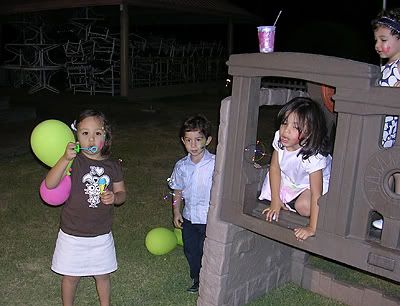 We didnt got a picture with the birthday girl, but at least we got one with the birthday mom