Back in Novemeber, I mentioned a
Hula Girl Invitation
that I did for a baby named Sydney (that's her online name). I did the RSVP card, invitation and thank you note for her first birthday party in Hawaii. Her mom was really great to work with, and now she is back with some Mommy Cards...
She wanted a Hawaiian style card, but she also felt in love with the
"Anelys design"
of the mommy cards. So, we decided to try both... At the end, she decided with the
"Anelys design"
, but here are both cards....
Hawaiian Style: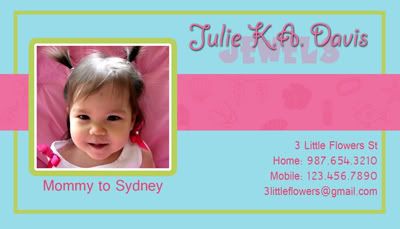 And here is the Anelys design: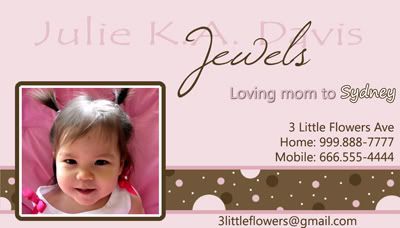 (Last name and info are fake, of course).