I can hardly see but I cant leave my customers hanging... I have been working slowly, but with love....
Amalie's Thank you note
... Her mom saw one of the cards that I made (Hula Party) and she wanted me to keep the design without the hula girl, and this is the card that I made for her last month.... She was having a "Fall" party for her DD and she wanted me to use dark fall colors....
First, here is the
Hula Party card
: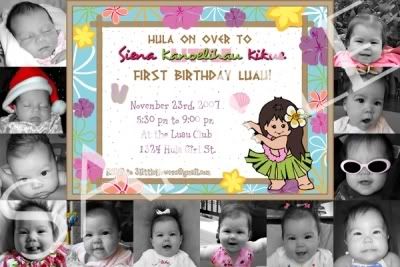 And here is the card that I made for her: