Here is what I have been doing the last three days.....
My dear friend Jennifer asked me to make the birth announcement for her 7th child!! Yes, that's right: Number 7. She told me that she got the George Uptown crib set: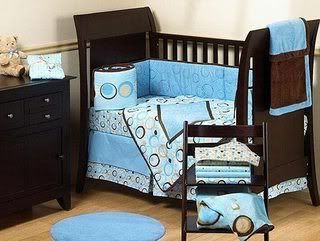 So, inspired by the polka dots, and all the blue, brown and khaki, here is what I come up with (I had to make the brown I little bit ligter bc it made it too busy:

I also did a copy in Spanish for her: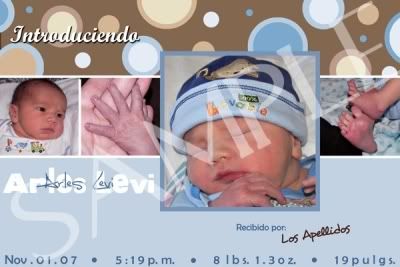 I also did three thank you notes matching three cards that I did last month.... Im also posting the original invitation so you guys can tell how it matches..... The first one is Isabella's card, the theme is Little Princess: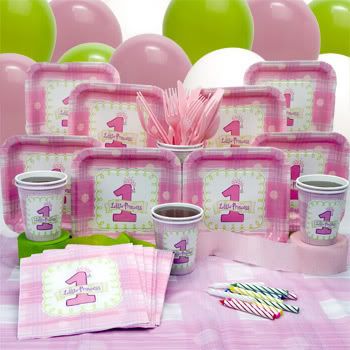 Here is the Birthday invite that I did with that theme: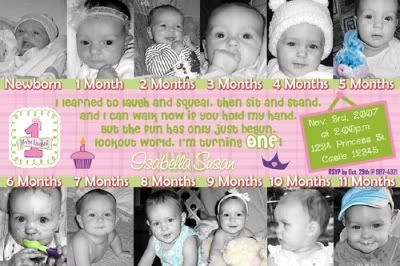 And here is the thank you note that I just made: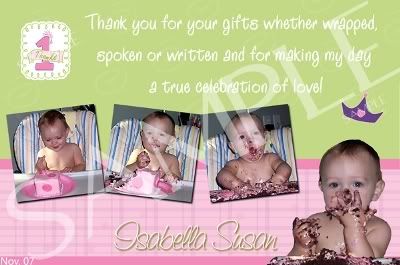 For the other card the customer told me that she was doing a princess party too, and that she wanted a crown and a castle somewhere... She also showed me a castle that she really liked: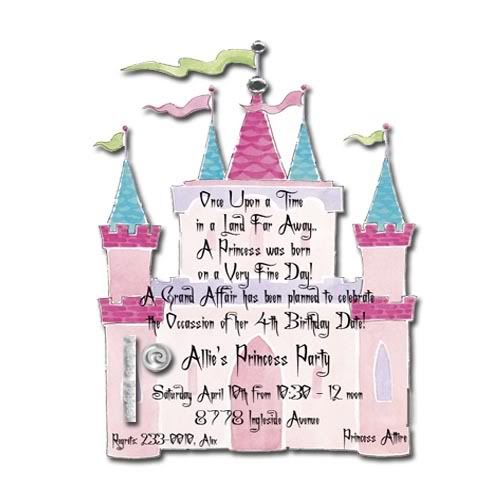 But I couldnt use it bc it was somebody elses's invite and I just cant steal the exact design, so I did it from scracth..... She told me that she was a huge fan of purple and that she also wanted some pink and teal. She also asked me for a design with the 12 pictures on it, so here is the invite I come up with:

After the party I saw the pictures and I notice that she actually got a little princess theme from Birthday Express that had lots of pink, so I decided to make the thank you note with more pink but still using her beloved purple: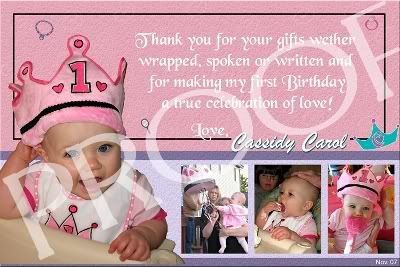 The next one and final for now was for a Fall Theme birthday party... She told me to use the most fall things as possible, and this is how the invite looked:
So, here is the thank you note that I did. She asked me to leave some empty space for her to write something: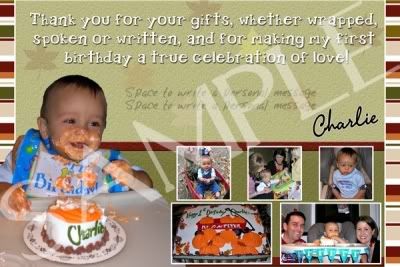 Now you guys check how cool is this. For the cake she actually took as inspiration the lines that I did for the invitation, and she actually match them. The cake is on the card, but you cant really tell with the sample so small, so here is a picture: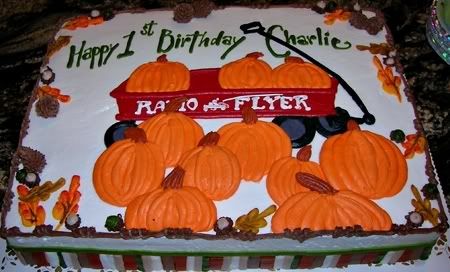 Ok.... That's all for now.... I have to keep working on 2 birthday invitations......
Until later....