It's Thansgiving day night, and Im in the computer.....
(you can picture that in your mind)
Gaby is tucked in bed watching Backyardigans for the 6th time.....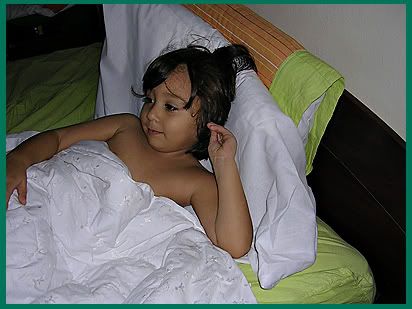 Hubby is fixing the playroom....
Mia is playing with a doll (kissing her in this picture)....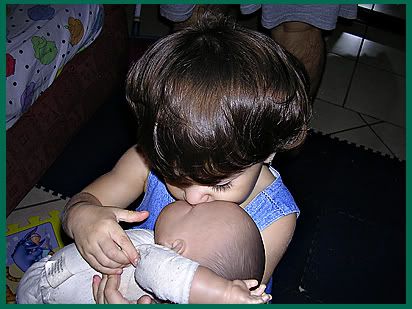 And Mimi is still at my mom's house, sleeping already.... (ok, I confess, this is not a real picture from today, but just to give you an idea....)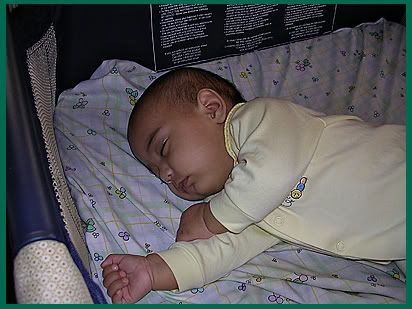 We ate pumpkin soup, and Gaby also ate Mac and Cheese. We are all about to get on our pj's and ready to finish the day (at least them, because I have lots of work to do). Mia and Gaby's eyes are white as they can be, Mimi and hubby are getting better, and I can open my eyes a little bit more even though they are still as red as a ladybug. Nobody dress up, and we didnt make any special dinner (we actually eat pumpkin soup a lot because we all love it), and we didnt even took a special picture. But, there are so many reasons to be thankful for, that there is no room for being sad.
At least, we have our cheapy and tiny Christmas Tree up... But, who cares?? The girls love it, and that's what it matters!!