This party was the fifth birthday party that I do for one of me girls (4 for Gaby and 1 for Mia), and I have to say that this was the best party ever!! Even though it was in my house, which is normally the most stressfull thing to do, I was more relaxed and happy than in any of the other parties... Also Gaby was more aware of the situation and she couldnt be happier.... The fact that she went house by house to take the invites help a lot with what to expect too....



(Gaby while taking the invites)
Friday night we stayed up ALL night and went to sleep at 5:30am (Saturday) already and wake up at 6:45am. What cost us more was setting up the scene setter and we ended up using double sized tape for the middle of it which means that we will have to paint, but oh well.... Now we have an excuse to paint the living room.
I tried to organized everything the best I could, and Im really pleased with the results. It was simple and not as expensive (even thoug hubby think we spent too much money). I set up a Berry Princess corner with the TV for the girls to watch the Berry Princess movie: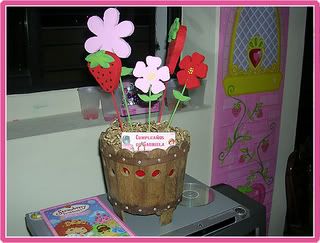 I also set up another area right next to the stairs with the Goodie Bags, Treat Bags and an special gift that I got for each girl: Headbands and bows with Berry Princess Colors (Light and hot pink, and red):
And now, the most important corner: The cake corner!!!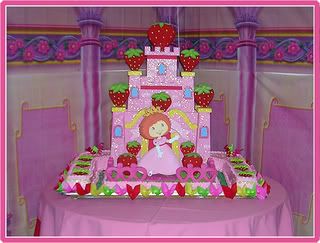 I think everybody had lots of fun... My sister-in-law is one of the kids leader at her Church and she is great with kids... She was on charge of the animation and all the girls (Gaby included) had lots of fun. They first did a couple of games and then they did some tiaras and wands.... Even the older ones were really happy!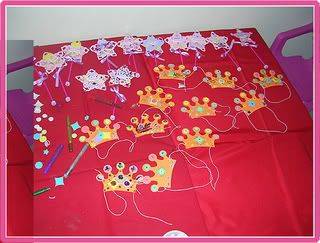 Even the babies were having fun....

(Two of my friends that I know since Elementary school and their babies)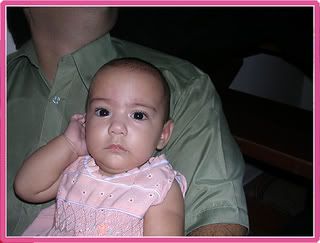 (Mimi trying to find out what is going on)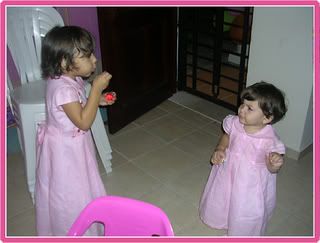 (Mia & Gaby playing bubbles)

And more party pics: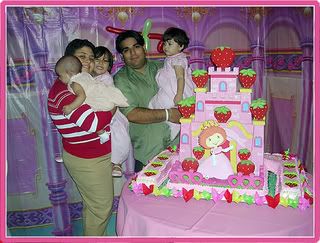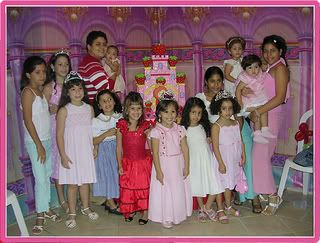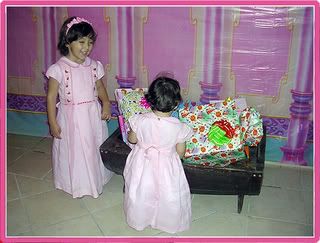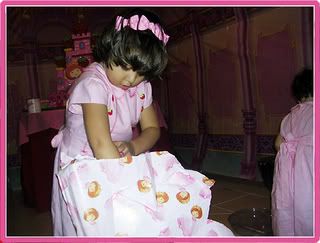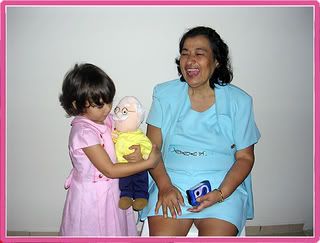 (Her grandpa couldnt come so he send a "grandpa" that sings just like him)
I better run.... I still have sooooooooooo many things to do in this house....
Until later....