The time has come... I received a call from the teacher and a letter from the school's "Potty Training Program". So, we did some shopping and got her new cloth training pants. They dont want use to use Pull Ups or any kind of disposable anymore (unless she has diarrhea, of course). We set up a bag with gifts for her..... She was sooooooooooo excited!!!
Starting to open the *Big Girl* gifts...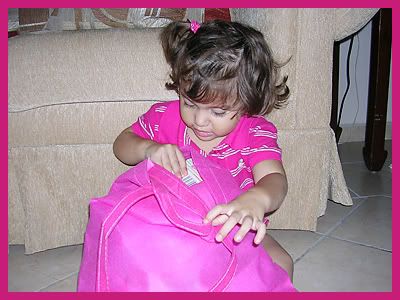 Excited when she saw her undies...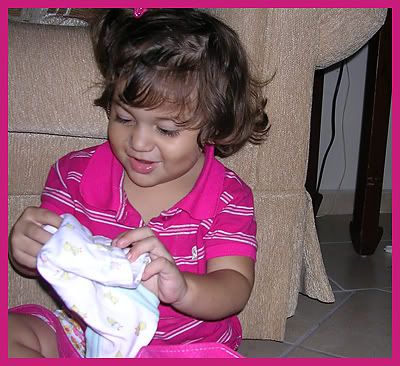 Ready to try them on...
Now the seat...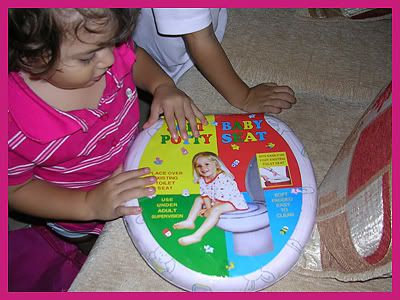 Of course, she has to have fun with it...
And the
Potty Time with Elmo DVD
...