We were able to comply with another of the
resolutions for this year
of making playdates at least one time a month. We had a Christmas gift exchange and playdate planned for the girls with their "cousins" Maria Paula and Isabella, and we finally were able to do it today!!!
As Gaby and I had to go to the theatre in the morning, we planned it for the afternoon, and it was great. While we were waiting for them to get here, the girls were watching Backyardigans.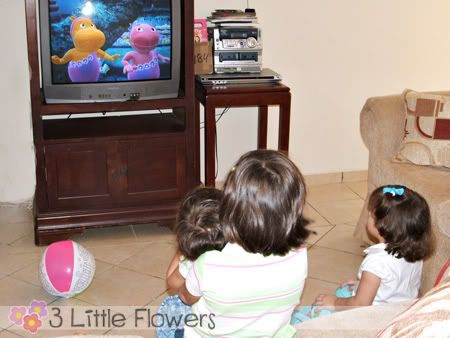 I didnt got many pictures, as the girls were just too happy and wouldnt stay still...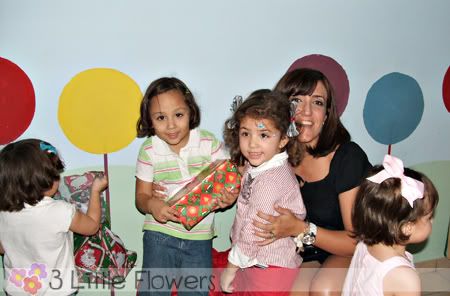 Maria Paula and Isabella got an Apron and a Chef Hat with their names (
as the ones that my girls got
)... Here are they cooking... I know it is hard to tell from the back but from left to right those three are Maria Paula, Isabella and then Camila.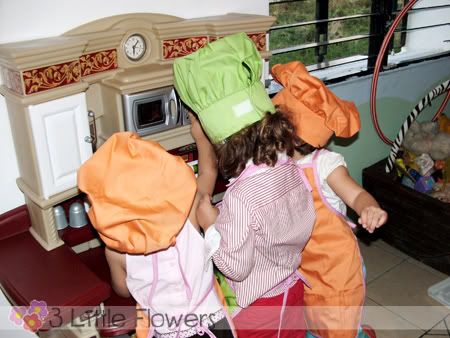 I was taking pictures with three cameras at the same time, and I know I got a cute shot of this picture with one of the other cameras.... Gaby has in her hands one of the gifts she got... It is a Mickey Mouse with a car....
We really had a great time, and we hope to do it again very soon!!!