We got a bad start of the day.... Camila was suppose to bring a ride-on toy to school for an activity today, and we didnt find out about this until the moment that I walk in a saw 20+ ride-on toys on the front of the school (there are only 14 in her class, but it was an activity for 3 classrooms)... I got very upset but a teacher that lives close by offered herself to go to her house to pick up something for Camila and she did.
Anyway, we had to scratch that off and come back later for their open house... First we had Camila's Open House. We all sit down in a circle and the kids sing a couple of songs (mostly the teachers as those kids always gets shy when the parents are there), and then we did an activity together.. Then, we got to hang it on the hall... Here is Camila playing with daddy with some
sorting shapes cupcakes
...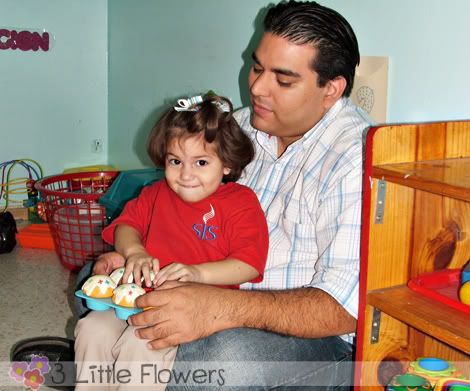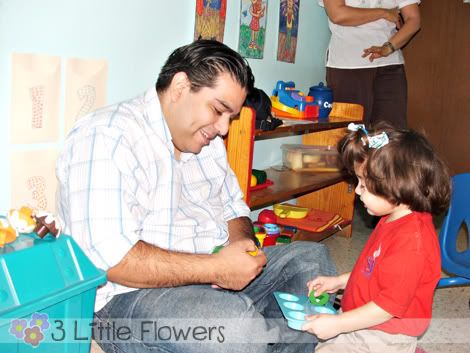 Then, I told Camila to look for a friend for a picture:
Then it was circle time: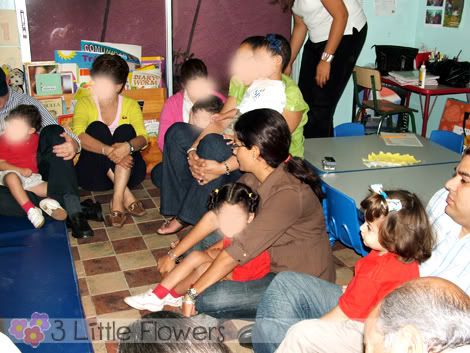 Then we went to the tables for the activity: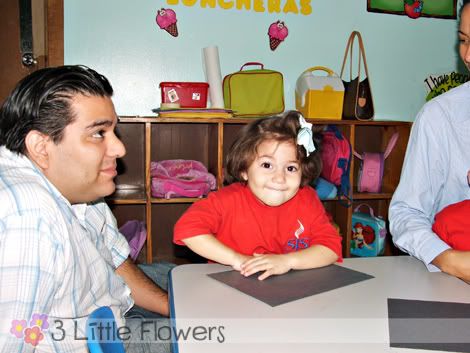 And then we hang our finished project on the hall: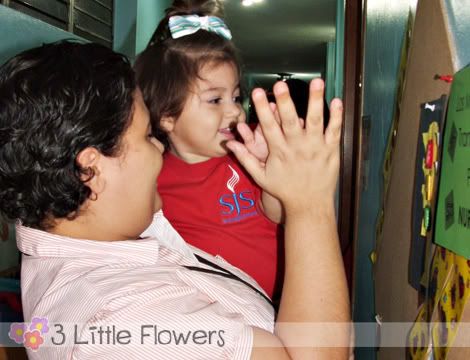 Then we went to Gaby's Open House... We hardly took pictures as it was VERY fast. Each kid made a book with drawings and sentences!! Then each kid actually READ it to their parents!!!
Here is a picture with her best friend:
And here is a picture of an activity about letter G. It was funny that all the kids used several colors to paint theirs, but miss Gaby sticks to her favorites: purple and pink!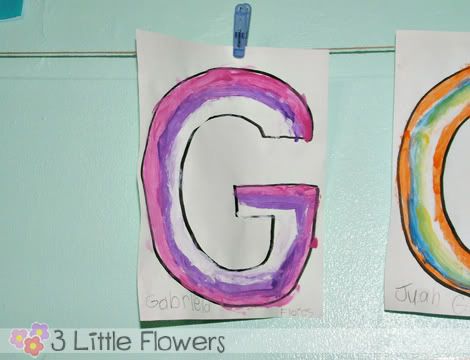 Gaby had a better week this week.... After she had an
awesome day on Tuesday
, she had a mealtdown on Wednesday. Then she got a good behavior sticker on her agenda yesterday AND today!!! She will have a reward this weekend!