What could be named as the best gift ever for a mom on her birthday who's oldest daughter is
having trouble in school
???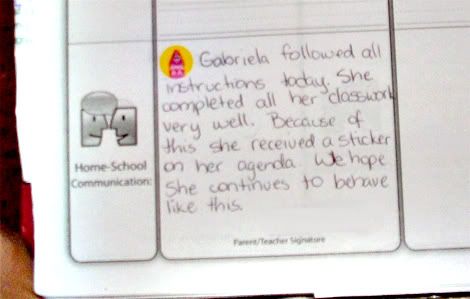 Im beyond happy... After a whole weekend of meditation, and lots of talk, she promised to behave and follow instructions at school... AND SHE DID!!!!!!!!!!!!! She also told me that she remembered the whole time it was my birthday so she wanted to make me happy on my birthday.... How sweet!
Anyway, hubby asked me where I wanted to go eat.... Of course, we always choose a fast food place because of the playgrounds for the girls, so I wanted KFC... They had a birthday party, so we decided to go to Taco Bell.... We had a great time... We only got the girls french fries with cheese as they were going to have dinner at home, and even though Mia and Gaby were all about playing on the playground, Mimi was EATING 9as always).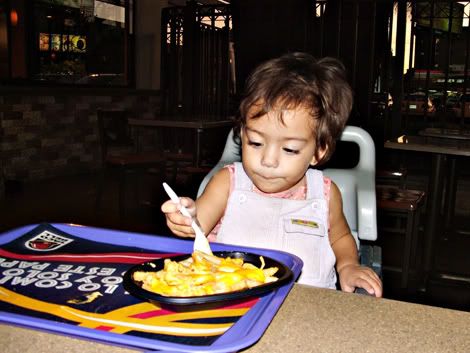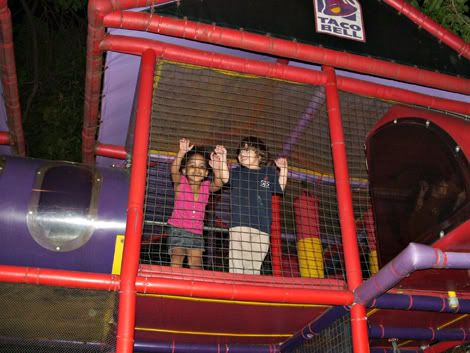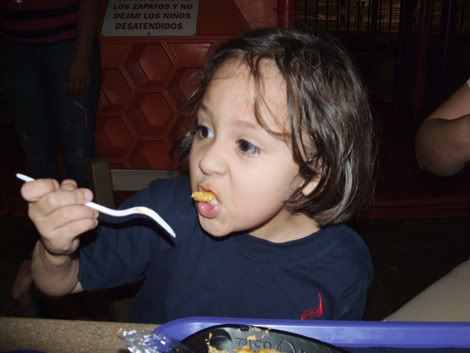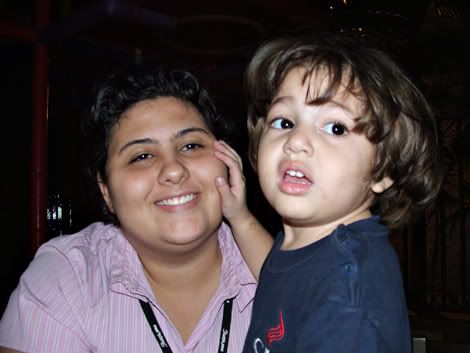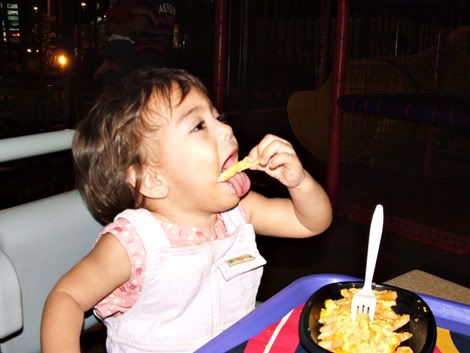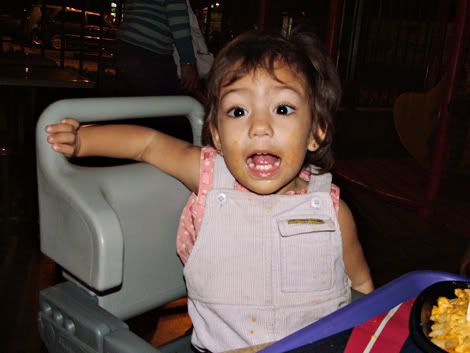 I cant believe Im 28. This is the first time that my age hits me.