Last night was a great night!!!! We got together as my mom's house with lots of extended family. We got there early and spent some time with my brother, sister in law and nephew...
Here are Mia and Ariel fighting over a toy:
Here is Ariel later on playing with the toy: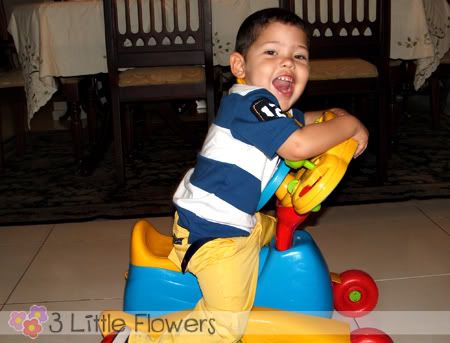 Having fun together: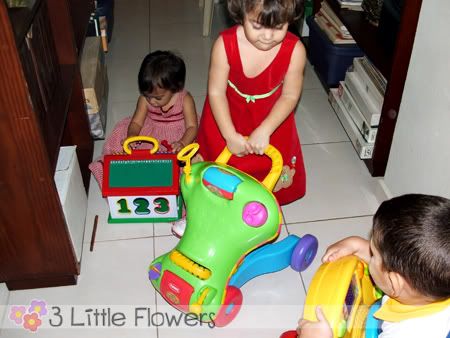 Hubby and Mimi playing with a doll and a snake!
Mimi having fun with the dog's food: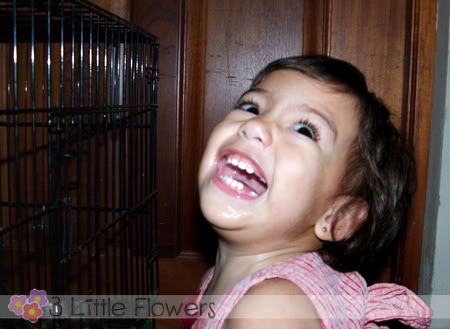 Even my grandpa came out from this room to spend some time at the party.... He needs a walker to walk and he got to a living room just fine... We were all very happy to have him with us... It was funny how all the pictures happened around him. Here is my grandpa with Mia's godmother (Michel) who is back from Spain:
Gaby, Mimi's co-godmother Vanessa,and my grandpa: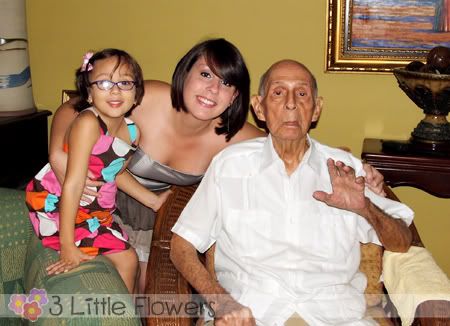 My grandpa with five of his eight kids:... The one of the left is the one of my uncles that is a doctor... He is the one that
diagnosed my tachycardia and high blood pressure
(he is the dad of Mimi's co-godmother Vanessa).... Then is my mom's only sister (
she is the mother of my two cousins that I hang out with sometimes... She is Maria Paula and Isabella's grandmother
)... Then is my mom.... Then is my uncle, who is the one that sometimes
comes to visit
and the same one that
bought us the nebulizer
... Then is my godfather, and the one that is a diacone that has
baptized my three daughters
(he is the dad of Mia's godmother Michel).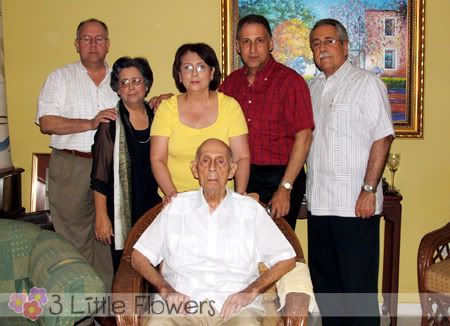 Trying to get a picture with the kids (as Ariel refused to it)... This was the best we got: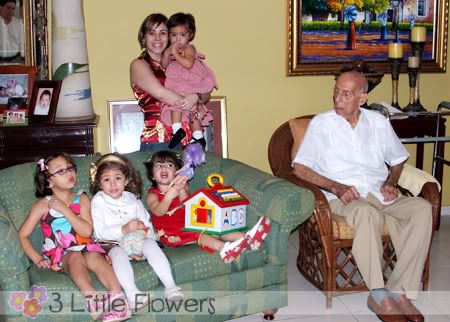 The Blooming Buds with my grandpa: