Grandpa wanted to take the girls
again to HappyLand
, and of course how can we refuse that kind of invitation, right? The girls LOVE it with passion, and it is quality time with my dad. I hardly took pictures, because sometimes I just look to see things "live" instead of "throught the camera lens", but I did took a few.... There were two rides that we didnt wanted Camila to get in, but we actually let her this time, and she was cracking up sooo bad!! She was screaming and laughing and everybody was having fun with her.
We got there first than my dad, and while we were waiting for him, we decided to let Mia and Gaby to play on a huge track they have.... Gaby always wanted to give it a try, and this is the first time we let her.... Of course, hubby was having fun too: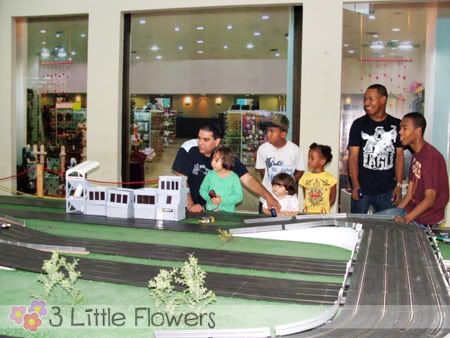 Then, we were around and found the place where they had Santa prior to Christmas day... It was still up, but there was nothing to see except for the cute decorations and the girls loved it: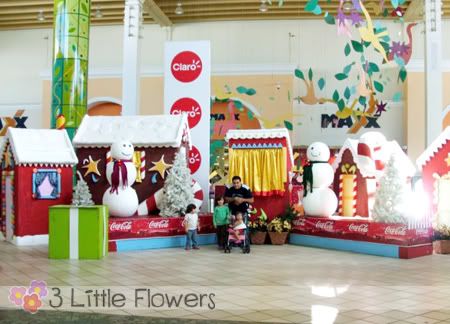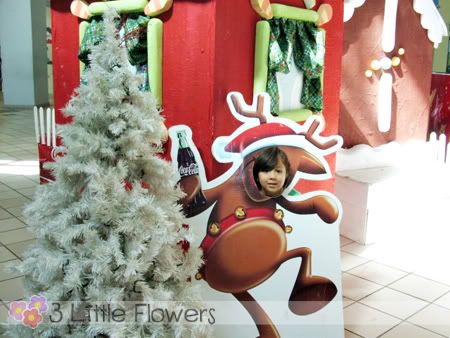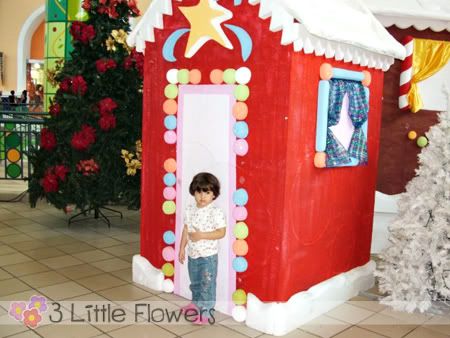 Then, here are a few random pictures after my dad got there... The girls got again and again and again in each ride as there were only a few people... The bumper cars where the ones with most people.....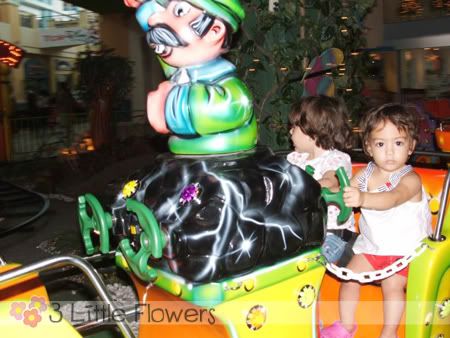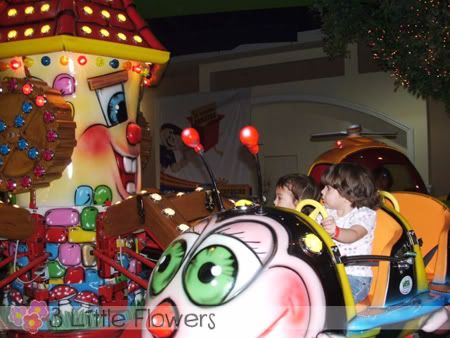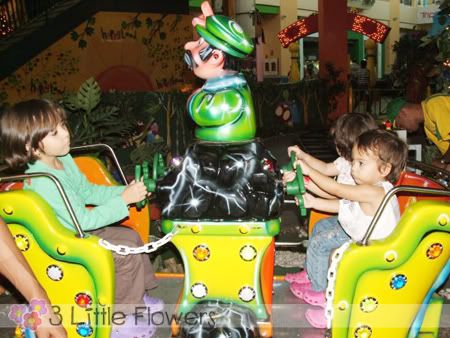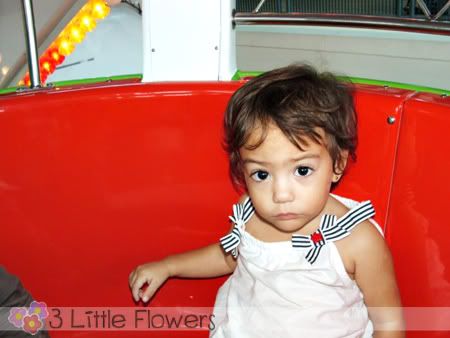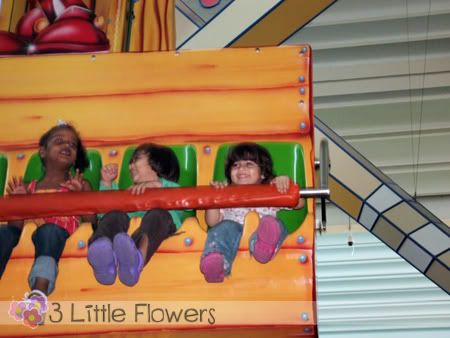 Then, we went to eat something at the top floor of the mall, and there was a Mickey... It looked like the Mickey from
1928
, but it was $3 bucks to take a picture with him, and they also let you use your camera... So, we gave my dad the printed picture and got it also with our camera...