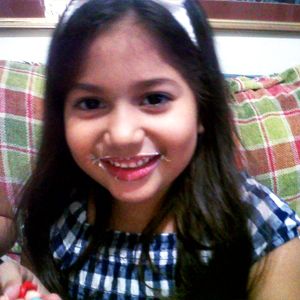 My little Diva is 6 and it is just amazing to think how true is the saying "time flies by when you are having fun".
She has been begging for a Little Mermaid party since several months, however her birthday was going to be (once again) just after spring break and I talked to her about having that party next year and for this year simply spending several days enjoying the pool and sun.
She agreed happily as usual. Keeping her mommy happy is one of Mia's jobs and she loves to say yes to everything I say. She has been acting like that since a couple of years ago and I LOVE it. I try not to abuse it but I knew the budget was not going to be enough for party and several days at the pool.
For her day, all she wanted was a strawberry cake WITH strawberries... and she got it!! She also got two Little Mermaid sets and she was pleased and happy!!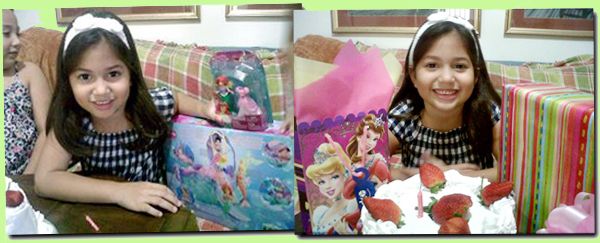 Not sure if I ever posted about this, but my grandma has been under my mom's care which means that she lives with us. She was there singing Happy Birthday to Mia and it was so nice to see her so full of joy...