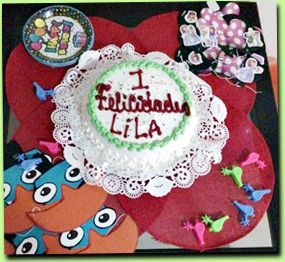 My nephew's pup, Lila, turned one and a party was done to celebrate.
This pup "resuscitate" today after being lost for two days and it was just an amazing experience for all of us, especially for my girls and nephew.
Lila did something that I have only seen in movies today. She was able to get to our old neighbor's house, we assume it was because it was the only place that was familiar for her (as we moved last month). The houses are far away, and we still don't know how she got there. But she did. It was like a miracle!
So, today, was a very happy day and we have enough dogs (and even a cat) in our house to be able to do a big party. On this picture, Gaby is holding Luca, Mia is holding Loly aKa Angie, my nephew is holding Lila (the birthday girl), Mimi is holding Gatie, and I'm holding Lupita (my mom's old dog that is around 12 years old)...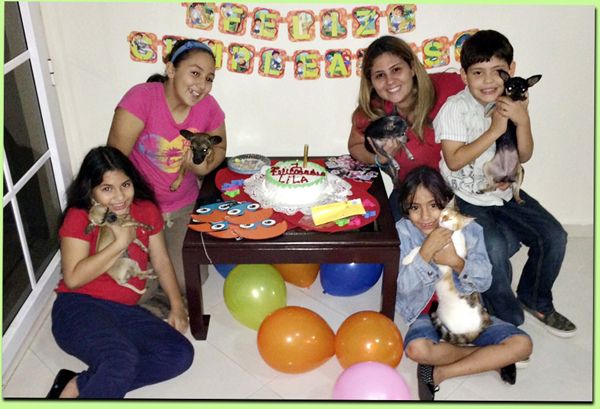 When we were going to sing happy birthday, ss soon as we light up the candle, the cat RAN away!! I'm talking that she JUMPED and ran away like if her pants were on fire. The way the kids reacted was priceless!