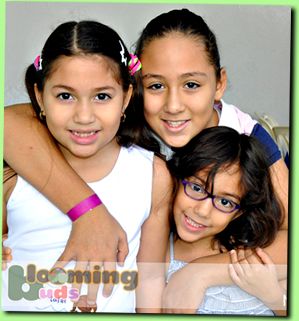 The girls had their family day at school and we all had a great time. Sun was shinning like there was no tomorrow and we ended up with sun tans.
The girls have been looking for this day since it was first announced and they enjoyed themselves a lot.
I also met lots of their friends and it was nice to see them interacting with them. But, of course, they were more interested on spending the time with me and showing me everything they were doing.
I love how all my three girls a mama's girls. It wasn't always like that, but it really feels amazing. They have an special love for my mom, my brother and one of my uncles, but it is a different love. When they look at my eyes, they spark in a way that goes directly to my soul. I can't really describe it, but I can feel it and other people can see it.
Just a few more pictures of our day... The first two are Mia and Mimi with their main teachers and then the girls going down one of the slides.