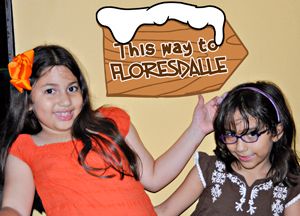 As I mentioned before, I organized a joined party for Mia and Mimi as they were both too crazy about Frozen. My original plan was to celebrate it in the middle of both birthdays (at some point in May), but the girls and the other kids were in the middle of exams and all the rush to end the school year, so I decided to celebrate it after the school year was over.
The girls couldn't wait and when the day came, they were so excited that it was funny to see.
I always try to keep the amount of kids to an amount that I can handle. This time I had 11 kids (including the girls), and I got some adults too. I got a "snow" look all around. This is how the goodies corned looked...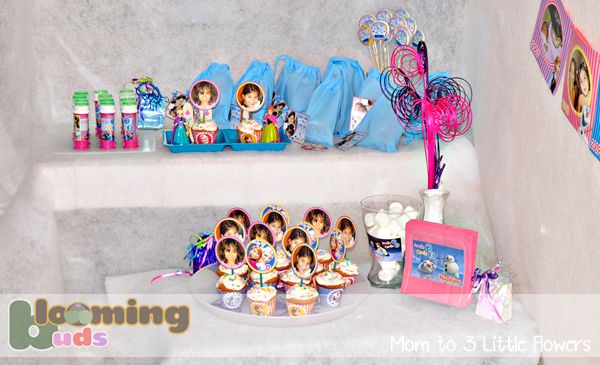 Of course, they wanted to watch Frozen... On the first picture below, you can see Luca's face... He was sooo into the movie, LMAO!!


Each one got to blow their own cnadles...

Here is the thank you note I made to thank everyone!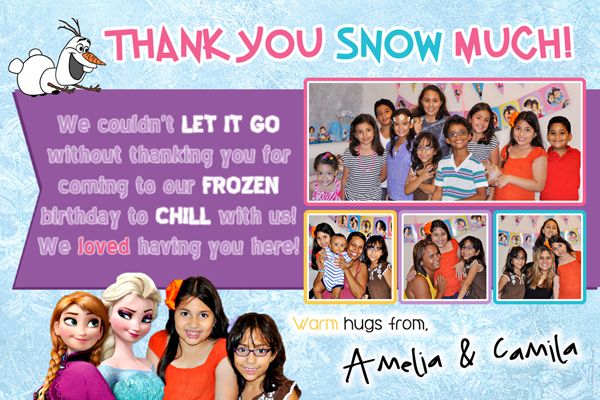 I haven't post the designs I made for this party on my business blog. Once I do, I will update this post with the link.