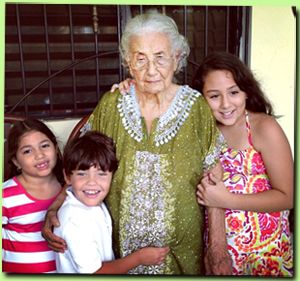 My grandma turned 95 years old today. All her
living
children where with her and she was thrilled.
Sadly, I couldn't be there because I had to work, but my girls and nephew were there. Also my brother and his wife were with them. Mimi was sleeping for a while, and she is not in the pictures.
They told me that they had a great time and my grandma was very happy.
She is extremely healthy considering her age and she doesn't really have any illness or any serious health condition. I think she's not even close to go to my grandad's side in heaven. She's staying with us for a very long time.