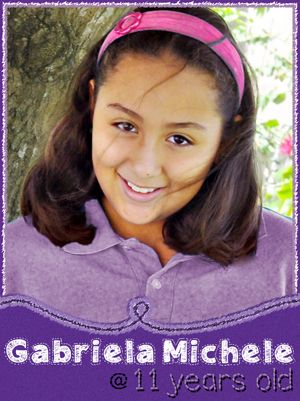 I know I always say the same thing, but it really feels like it was just the other day, but it has been already 11 years since I became a mom.
Believe it or not, Gaby was the first baby I ever held in my life, and it was like having my very own "live doll".
She was the one that teach me how to feed a baby, change a diaper, how to comfort a crying a baby, how to take care of a little person who is little by little becoming a little lady...
She teach me how to love unconditionally and how to be a mom. There are sooo many things that I need to thank her for. After all, she was the one that had to endure my mistakes in order for me to do it better with her sisters.
Gaby, I love you to the moon and back!
Happy 11th Birthday
!!
Her party will be next month, and we are all looking forward to it. Here is a mini collage I made for her because of her birthday...