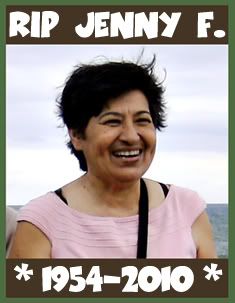 Words cant express the pain that we are feeling right now. My mother in law went to heaven to became an angel and we were just not ready to let her go. Her heart has been sick for sooo many years that people would think we were ready for it.
There are people that are sick for years and years, and the doctors keep telling their family that they wont make it pass two months, or a month, or a couple of weeks... However, sometimes those people live years and years and overcome every crisis. I have seen my mother in law REALLY sick. But then, she used to get over it and simply continue with her life. For the past 2 months, she kept telling Ernest that she was ready to leave, and it looks like she was. This day at 3:30am her heart simply stop beating. It was past 5am when our phone ring. It was Ernest's brother in law and we just knew it.
She left behind her husband, her son and daughter in law, her daughter and son in law, 4 grandchildren plus 1 one unborn grandchild. She is leaving all of us heartbroken, but knowing that she is now in a better place where there is no more pain. She had this huge smile and contagious laugh that will carry on in our memories forever. She was a devoted wife, an exceptionally caring mother and a loving grandmother.
I cant keep out of my mind something that she used to complain about. It was a metallic taste on her mouth and the feeling her teeth were going to fall off. Doctors were never able to figure this out. It gives me peace the fact that she will NEVER EVER feel that again.
I also wanted to share here a "note" that my hubby wrote on his Facebook. He actually wrote it on Spanish, so here is the translation:
My mother. I miss you so much. I have so many beautiful memories from you that I will never forget. Things like faith. I know you once said that you were ready to go and I said "No". You knew your heart could make it anymore and you were getting ready to go. Even though it was hard to admit it, I have the hope that I will see you again and you will hug me and kiss me and call me: "My Israelito"
(Israel is his middle name)
.
My beautiful mommy is hard to say good bye; not having you, not being able to hear your voice, and not being able to see you. But I know you are now happy so I will be happy with you. I know I now have a new guardian angel taking care of me on every movement and every decision that I make.
I love you!
I put together some pictures of her and I would like to share some of them. They are from 2005 up to 2009. She used to love the sand and the beach, and seeing her on the beach or a pool was like seeing a little girl getting in the water for the first time.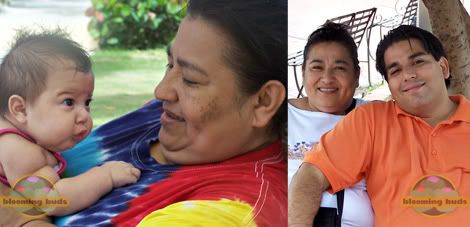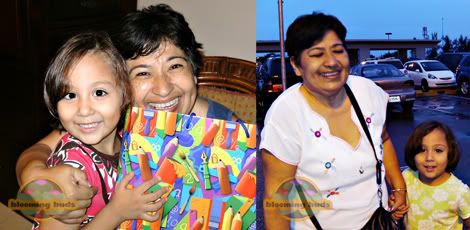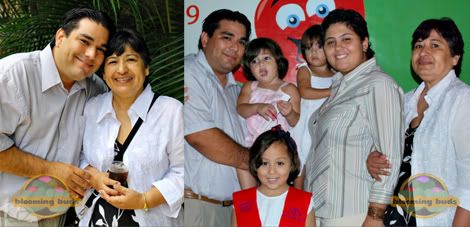 Mrs. Jenny: You just left and we already miss you so much! I guess we will see in Heaven again!