Every year we plan something special for the girls to wear for Christmas night. This year, we decided to do something different.
I saw an idea for Christmas Tree decoration on a tree at a local bank and loved it. I knew I had to do that with the girls... I got the supplies and this is a picture of the last trip to the store to get a few more stuff... One of my favorite pictures of my girls with my nephew.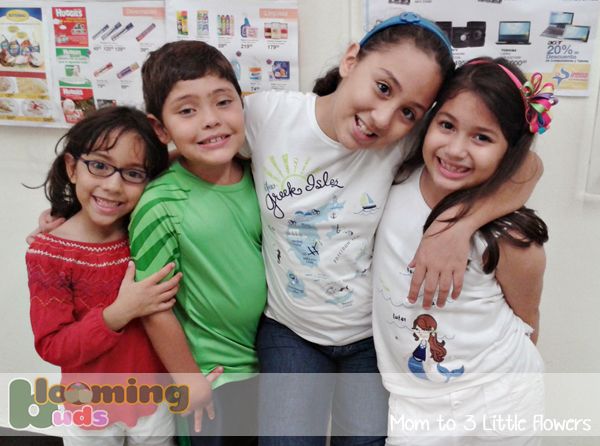 We had a lot of fun creating the ornaments and they worked hard and with a lot of dedication on each one of them.
And here is Mia showing off the white fingers and finished work