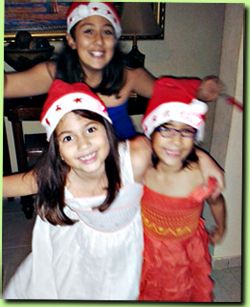 We didn't plan anything big for Christmas Eve because, after all, it was a Tuesday. The girls are on Christmas break, but my job doesn't stop because of the holidays, if any, it increases. As an interpreter, we take 911 calls and hospital calls and people don't stop having emergencies during the holidays (they should, though).
Even when it was just us with my mom and grandma, the girls wanted to dress up and they did. They got dresses, their Santa hats and they were thrilled.
The girls don't get to dress up frequently because they normally get invited to a kids party where they can just use an informal dress or even jeans. Mia and Mimi have a lot of dresses that they haven't been able to wear, especially dresses that used to belong to Gaby.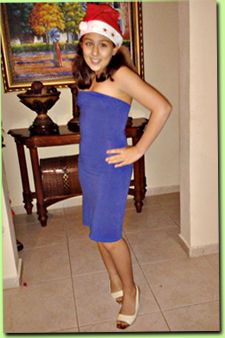 Gaby was extra happy because I allowed her to wear a dress that I would not allow her to wear to go any other place. It was given to her as a gift and I'm sure it would still fit her when she is actually old enough to use it.
She looks like a teenager in that dress and she is only 10. I want her to stay within each stage and I'm not in any hurry for her to grow up. I want her to enjoy being a child for now, and then take care of being a teenager when she reach that age. She was also wearing some heels she got off my mom's closet (something else that she won't be allowed to use for a while).
We all sat at the big table and my mom did a beautiful prayer. We are light eaters at night, but tonight we ATE... A LOT. I honestly can't handle eating heavy at night, but I knew I had a LONG night ahead, so it was not going to be so bad for me eating all that rice so late.
It was nice to have my grandma with us for dinner, because she normally eats in her room as she doesn't move around much... After all, she is already 95 years old.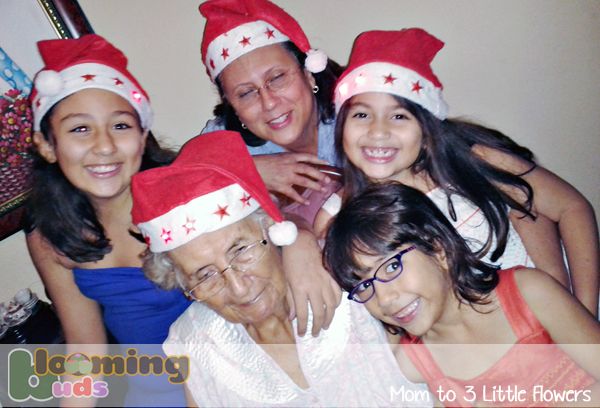 One thing that was due to be done today was set up the Christmas Tree. We did the decor a couple of weeks ago, however we wanted to set the tree together and we arranged to do it today.