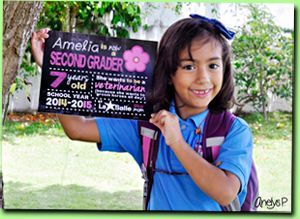 I have always wanted to make "back to school" signs to take pictures of the girls on their first day, and I have never done it before. I started the tradition this year.
Mimi is 7 years old and this week she will start 2nd Grade. I asked her what she wanted to be when she grows up and she said
"I want to be a veterinarian to be able to groom horses all day long"
(her words).
She would always come up with the most unexpected answer to any question you may ask her. It's amazing what goes through her mind. I'm sure she will do awesome in 2nd Grade!!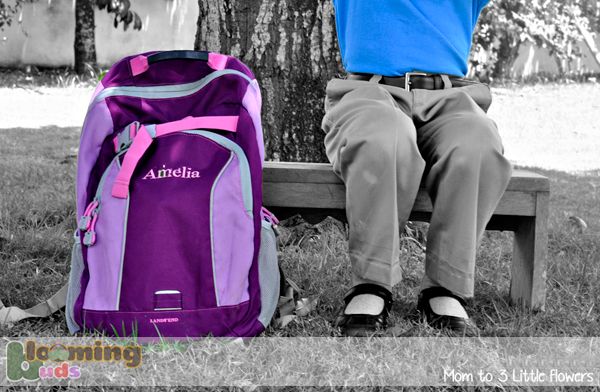 Updated to add a picture in the classroom and another one with her 2nd Grade teacher...