It's so easy to get trapped in the everyday routine and to find ourselves so stressed to be able to enjoy the gift of life. When we put together those little things that gave us peace, or that thing that made us feel butterflies, or that thing that gave us energy, or that other that made us laugh, or that comment that made our heart race, or that thing that simply made us smile, it is when we can feel really HAPPY.
It is not one big thing that will complete our lives… It is all those tiny little things that happen every day that would let us find true happiness. I will do my best to get a picture everyday about ONE of all the little things that made me happy each single day, just because I love having excuses to SMILE and getting reminders of how blessed I am...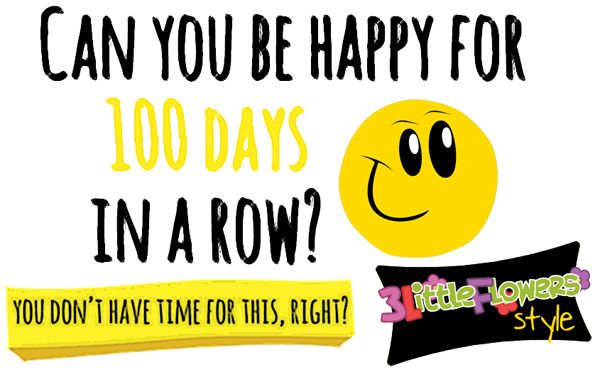 I won't post all the pictures on my blog, but all 100 pictures will be on my personal Facebook page.