Mia and Mimi had a Christmas play at their school. Mia was not really part of the play because she didn't want to rehearse as "the sun was bothering her too much" (her words). She's too girly for that... For Mimi that wasn't a problem, so she was part of the play and got to wear a very cute handmade outfit.
A friend of mine went with us to see Mimi's performance...
Mia with her two bff's...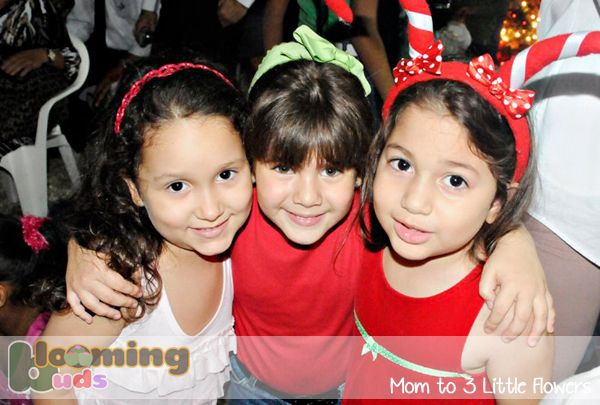 After the performance, Gaby got to play with my friend's pup...
They LOVED their Christmas Tree...