Girls have been dreaming about this day the WHOLE year!! They have never been one of those kids that are asking for this or that during the year... instead, they spend the whole year saying what they will ask Santa! It's super cute and I hope that never change. Here are their faces before going to bed on Christmas Eve.
A picture with me after they woke up and saw all the things Santa brought for them!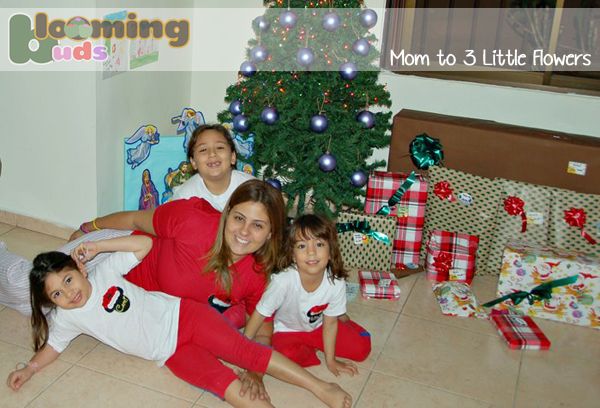 I won't fill the post with tons of pictures from each gift, but this is my favorite picture from today! Their faces when they saw they got a Wii was priceless!