Last night after the show, we went to visit my grandmother. I hardly get to visit her and it was sooo nice for the girls to spend some time with her. My grandma was surprised with all the bananas they were eating (Mimi actually ate 2 and a half, Camila 3 and Gaby 3)... Gotta love my piggies!!
All 3 girls ready to leave: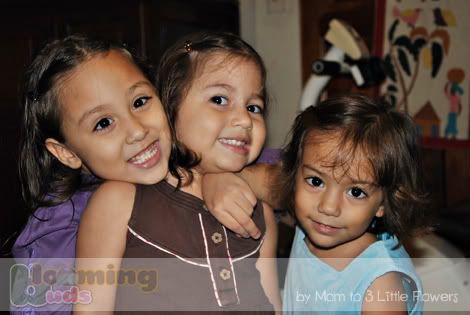 Arent they just gorgeous?

Mia being cute (how I miss her long hair!!)
My grandma, mom and the girls: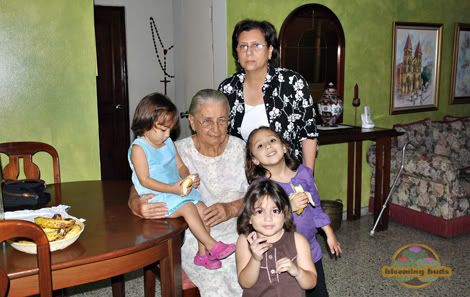 Mimi chatting with my gradma. She will be 92 years old next year....