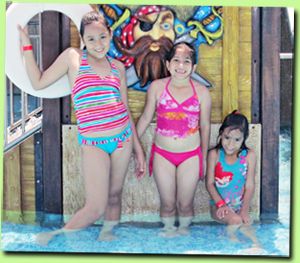 To celebrate their good grades, we decided to take the girls to
Sirenis Aquagames Punta Cana
. It's a great water park with lots of rides and attractions.
I dare to say that this day was one of the best days on the girls life. It was non stop fun since we got there until we left. My nephew has been there before, but I don't think we had the same fun with his parents only than today with us.
I am a bit paranoid when it comes to my girls running around without having all three on my eyes. For that reason, at first they were not able to have all the fun because I was keeping them all three in the same spot. They wanted to run around and be in different areas and my brother told me "woman, just let them have fun"... and I did. I knew they were in a safe area and that nothing was going to happen to them, so for the first time in my life, I allowed them to do whatever they wanted to... FREELY. My only rule was they needed to tell each other where they were, so if I were to ask Mimi "where is Gaby?", she needed to know to answer me. And I have to say that they complied at a 100%. I was still going around from one area to be other to make sure they were still alive, but I let them be free for once.
The park is full of areas for them to have fun with only 2 or 3 attractions were they were not allowed. Mia and Mimi spent most of their time in the pool pictured above because it had many many slides, and Gaby and my nephew spent most of the time in the big kids pool because Gaby wanted to be there, and my nephew would follow Gaby to the end of the world.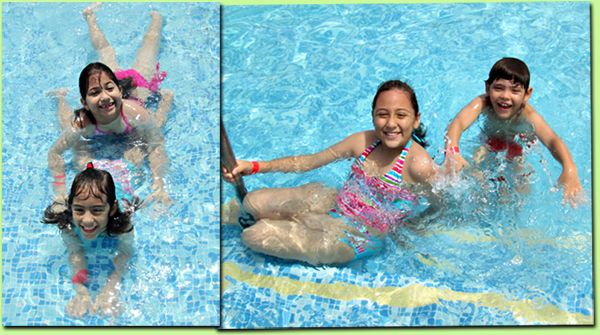 They were all dying to go to the big slide, however Mimi didn't meet the height requirement by half inch. I explained the guy that she was already 6, and that she was a big girl (only petite) so they allow her to go ONCE (with me by her side... oh fun). I though it was going to be too much for her, so one time was going to be enough. I was so wrong. She wanted to go again, and the guy refused to. She was sad and all, but nothing gets in the way when Mimi wants something. Not sure how she did it, but she managed to go down the big slide around 7 or 8 times, just as much as others did.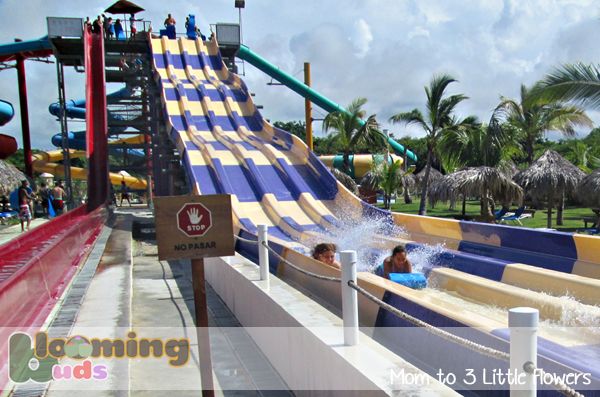 Here are some more pictures...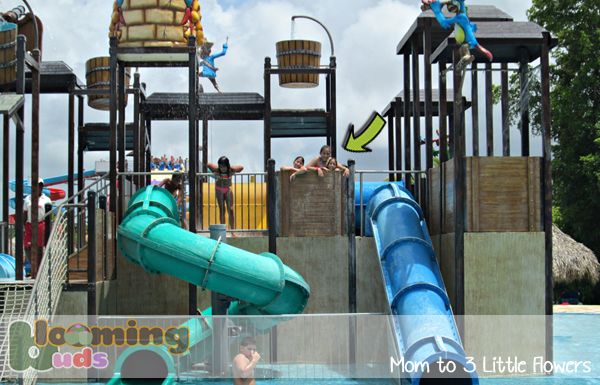 Here is a picture with my babies....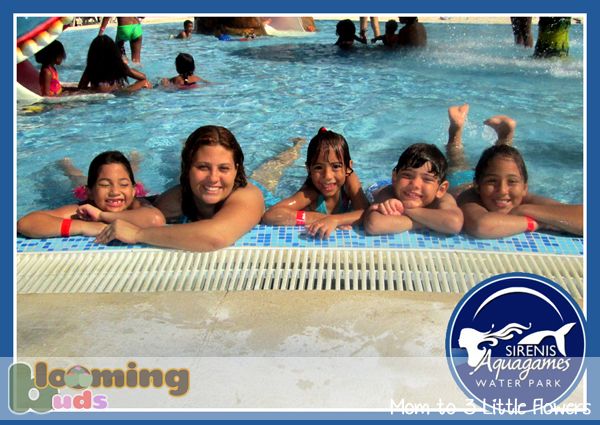 And here is my mom with her babies...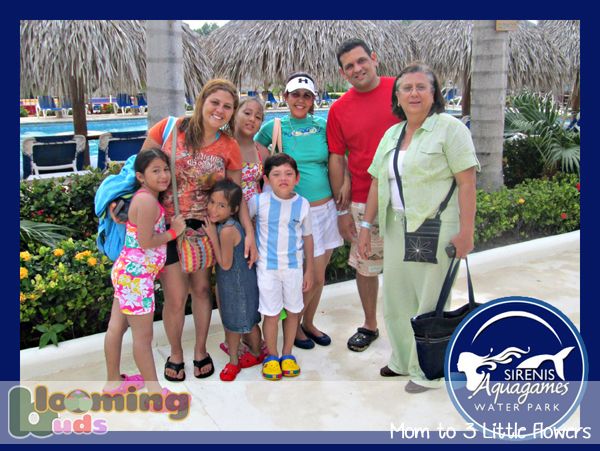 We look forward to do this again very soon!