My sweet little rascal turned 6 a couple of weeks ago. She keeps me on my toes but she also makes me proud every single day. She is becoming a little lady and I am loving watching her grow. She has always been this tiny little thing with such a big mouth (to eat and to give orders). She's so smart, passionate, dedicated and sooo funny!
All three girls have been in love with Sofia the First and that was the theme of choice for her party. Her actual birthday was mid week and it was also in the middle of the tests, so we had to push the party for a couple of weeks.
She was very excited and couldn't wait. I did the same strategy I did with Mia's party: A small party with just a few kids BUT with LOTS of favors and decor. This way I get to spend more on each kid and get to do way more stuff. She shares her birthday with a friend of mine (pictured above with Mimi) and we gave her a special hug at Mimi's party.
Here is the invitation I made for her...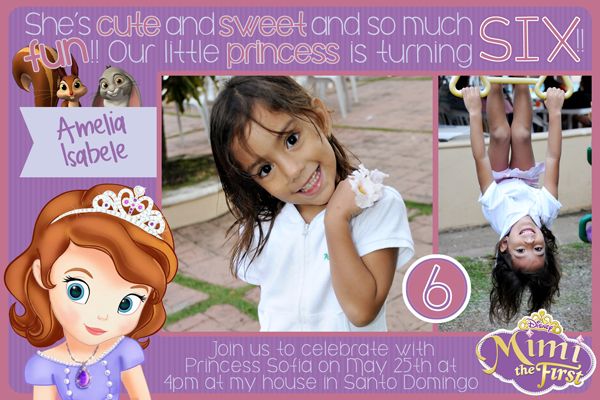 Here are pictures of the decor and snacks...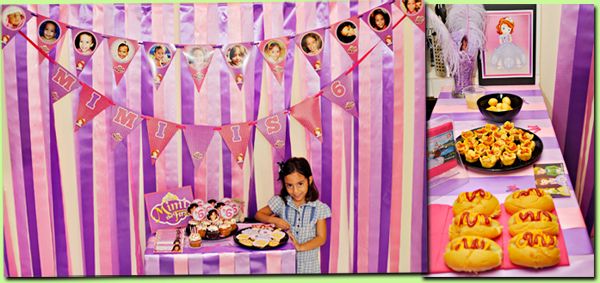 And here are the goodies and favors...

Mimi was soo happy when we were signing happy birthday! The magic candles were a hit once again.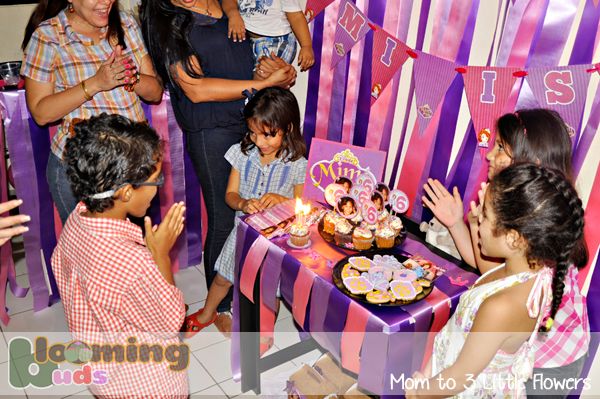 I also did a card to say thank you to all of those that helped to make Mimi's birthday EXTRA special. A friend helped cutting the ribbons for the walls (which is not a pleasant job, trust me), then another one who helped decorating until we almost passed out, then another who helped with the camera department, and then to all the ones that were present celebrating!! Thank you SOOO very much!!