Even since
Gaby went to El Arca Pet Shop
she has been asking to go back with us. I think the advertisement that place is doing with the children's tours is awesome, because Gaby even wants me to make the food shopping at their Supermarket.
It was time to feed the animals, and the guy who was doing it let the girls touch some of the animals, and even got to feed the hamsters...
The girls were happy seeing the Iguanas:
Having fun with the Rabbits: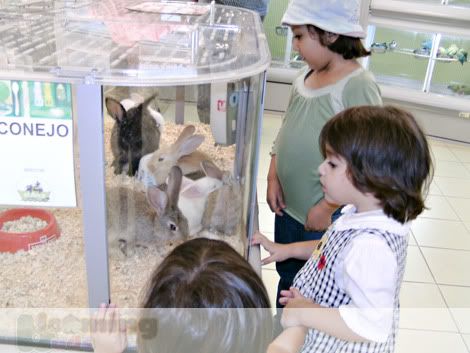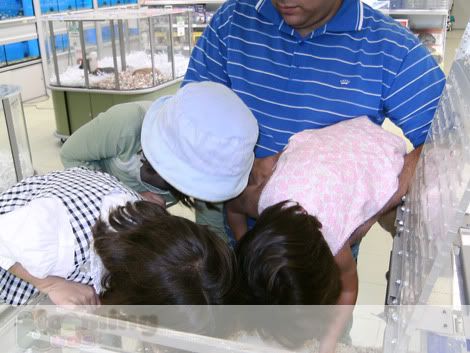 Gaby feeding the hamsters:
Those beagles were just too cute!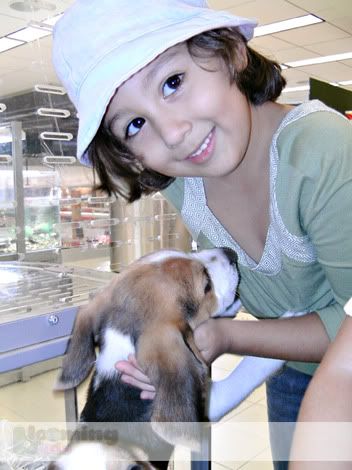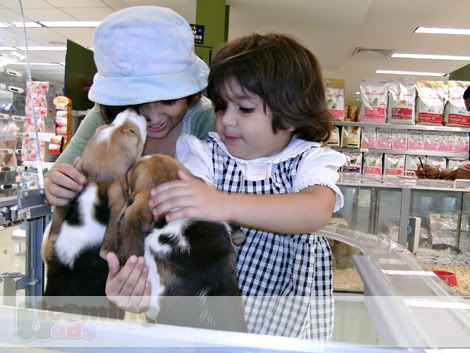 At the end, Gaby started crying because she wanted to take a chihuahua home... She just cant help it with animals!!!