Today is my mom's birthday and we invited her to our house for lunch... My uncle bring her a cake, and we even blow a few balloons... We had an awesome time!!! My mom was very happy, and the girls ate like crazy!!!!
Here is my mom with the girls: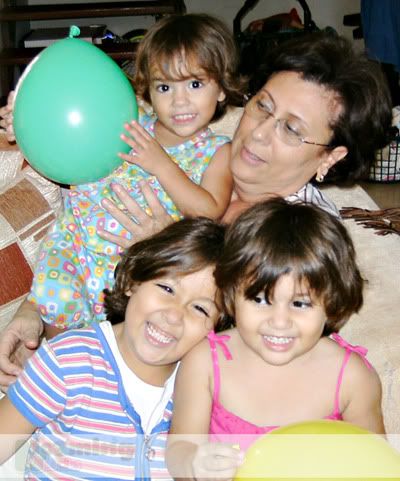 Here is Mimi being funny with a balloon inside of her clothes:
Singing Happy birthday: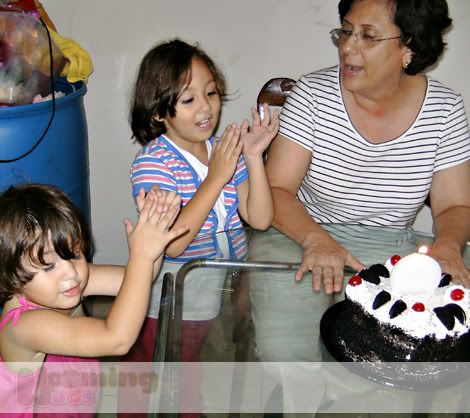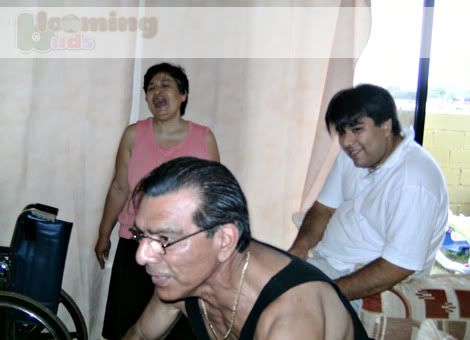 Blowing the candle!!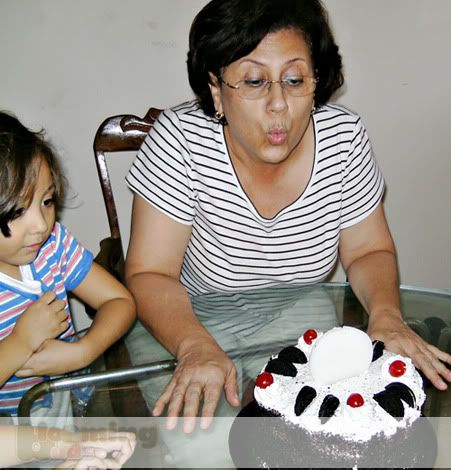 Happy Birthday Mom!!!
Im sure there will be MANY more birthdays to share with you!!