Today was a beautiful sunny day, and Gaby was thrilled because she was getting ready to receive her First Holy Communion.
Not only she was getting the communion by a monsignor, but also she was getting it in the most beautiful church in the whole country... It's a minor basilica and also a cathedral:
Basilica Catedral Nuestra Senora de la Altagracia
.
It was done during school hours, which means the whole school was present. The Basilica was full.
We were sitting on the second row, right behind Gaby and she was so nervous, it was cute.
On the first picture below, the girls are with Monsignor Nicanor... And on the middle picture, she is with her 5th Grade teacher...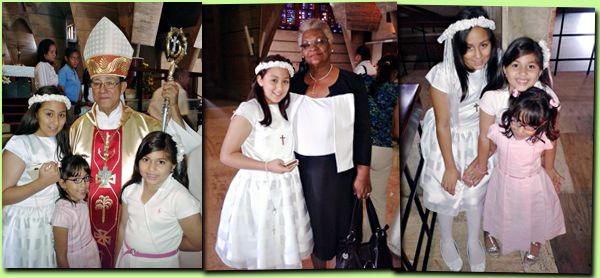 Here is my mom with all her girls...