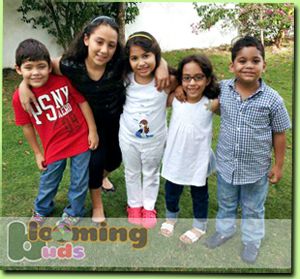 This is a BIG thing. As we don't live so close, my youngest nephew hardly ever sees my girls. Still he sees them some times. One thing that never happens is having my two nephews together.
My dad wanted to have all his grandkids together and he came to visit us.
The backyard is huge and they ran around like chickens without heads and had a blast!
We hope to be able to get them together more frequently! After all, there is NOTHING more important than the love of family!